Careers at Metro
Who we are
Metro operates, maintains, and builds Melbourne's rail network.
Passengers are at the heart of everything we do at Metro Trains and providing a great passenger experience is our priority.
What makes Metro are our people; more than 7000 individuals who get Melburnians to where they need to go every day.
We do this by delivering safe, reliable and efficient train services.
Safety is at the forefront of everything we do, and we challenge the status quo, innovate and lead industry best practices.
Metro is growing, with many exciting works and projects underway.
We partner with the State Government to deliver city-shaping projects to help build a better Melbourne, including the Metro Tunnel and removal of level crossings.
We're looking for talented, passionate, and ambitious people to be part of our team.
Join us in keeping Melbourne moving – we are One Team, One Metro.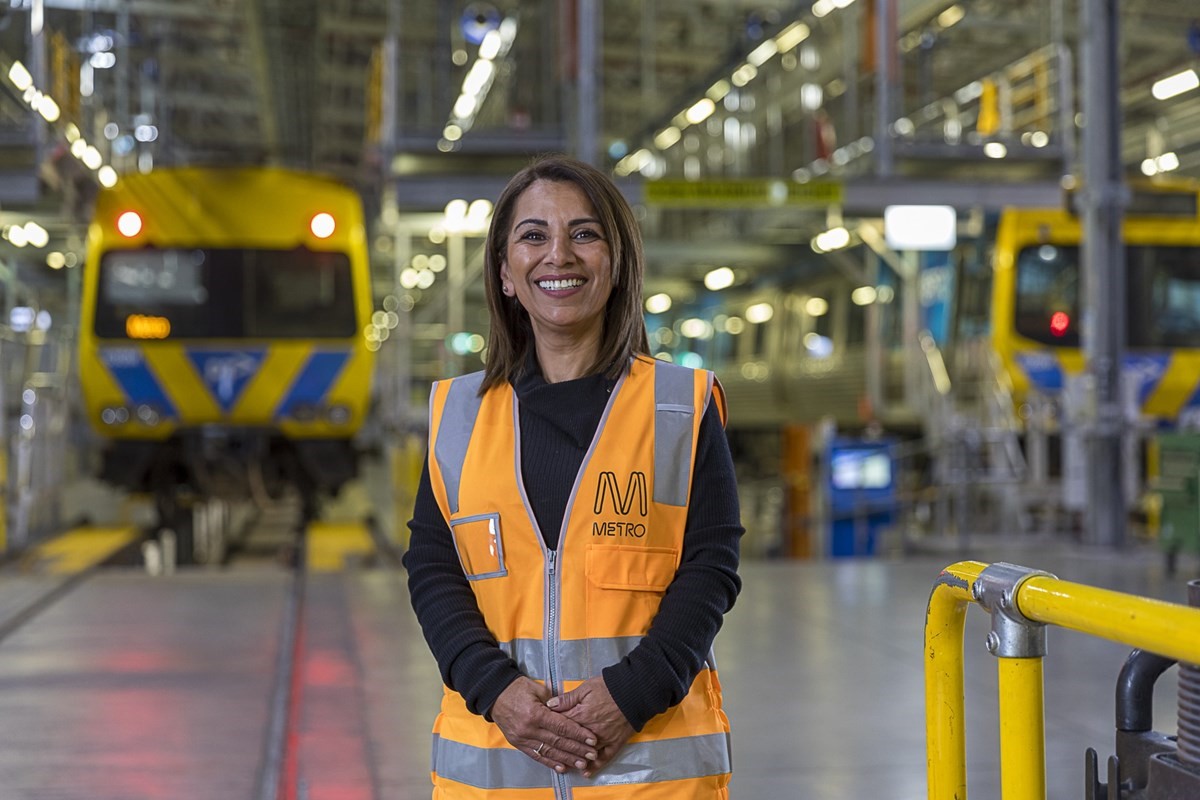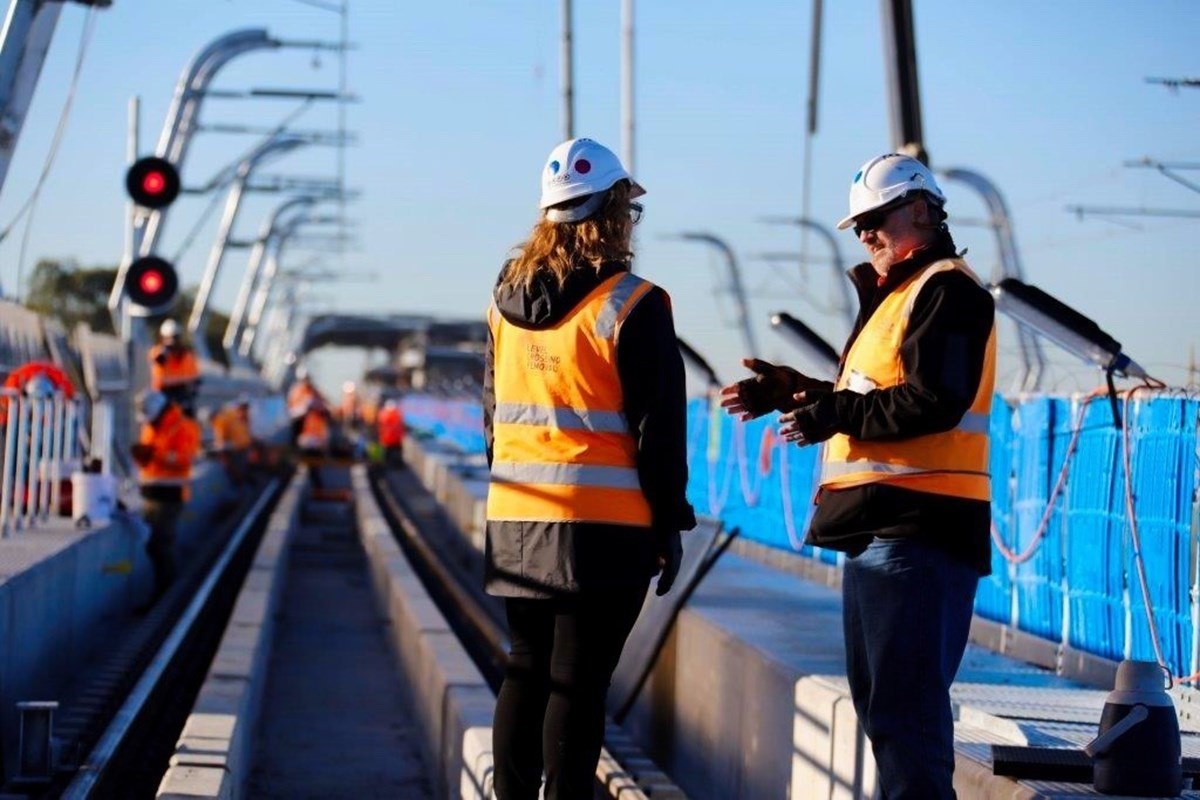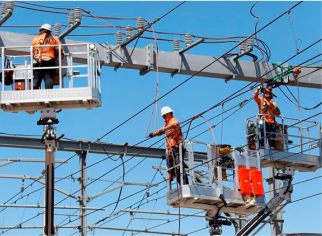 Explore careers currently available at Metro
Metro employs over 7000 people who work in a wide range of roles, from frontline customer service to train drivers to engineers and everything in between. All roles at Metro play an important part in ensuring Melburnians have access to a world-class train network.
Metro's people are fundamental in maintaining our workplace culture. Our workplace is diverse, inclusive, safe, and dynamic, and allows each person to bring their most authentic self to work every day.
Our Operational Divisions
Networks, Assets and Assurance

Office of the Chief Engineer
Provides engineering advisory, assurance process and technical advice to Metro Operations and Projects teams.

Rollingstock
Maintains a mixed fleet of three train types: Siemens, X'Trapolis and Comeng.

Infrastructure
Maintains and renews tracks, signals, and electrical assets and structures.

Technology
Provides technology services for employee IT support, network signals and train control systems. Operational Control & Management Systems (OCMS) provides technology services for employee IT support, network signals and train control systems.
Networks, Assets and Assurance also have:
Planning and Integration
Disruption Planning
Strategy and Planning
Innovation
Operations and Passenger Delivery

Operations
Ensures the railway network is operating at its peak; providing on-time, reliable and efficient services for Melbournians.

Passenger Experience
The Passenger Experience team provide frontline support to our passengers by fielding ticketing and travel enquiries and serving customers at booking offices and across station platforms, whilst being attentive to providing assistance to those individuals who require extra support to reach their destination.

Safety Operations
Partnering with Victoria Police to provide a safer railway for everyone.

Operational Readiness
Integrating the State Government's Big Build into the Melbourne metropolitan railway.
Operations and Passenger Delivery also have:
Timetabling,
Network Performance and
Operations and Maintenance – Metro Tunnel Project.
Projects

Level Crossing Removal Project
Removing 110 dangerous level crossings by 2030, building new stations and revitalising community spaces.

Metro Tunnel Project
Twin 9km tunnels through the heart of the city and building five new stations with state-of-the-art facilities.

Franchise Projects
Delivering a program of improvement and upgrade works across the railway network, preparing the network for the future.
Our team also includes Finance and Commercial, Procurement, People, Corporate Safety and Corporate Affairs.
Explore careers at Metro for more information on where a career at Metro could take you.
Our Purpose
We Move Melbourne
Our Vision
Shaping our future to be a world-class railway for Melbourne
Our Values
At the core of everything we do are our values and behaviours of Zero harm, Caring, One Team, Dependable and Make a Difference. Culture thrives when people really live it. We set standards for how we define ourselves, and then we set goals for how we want to grow. Our people not only help us define those principles, but they also live those values.
We provide an environment where you can build your career.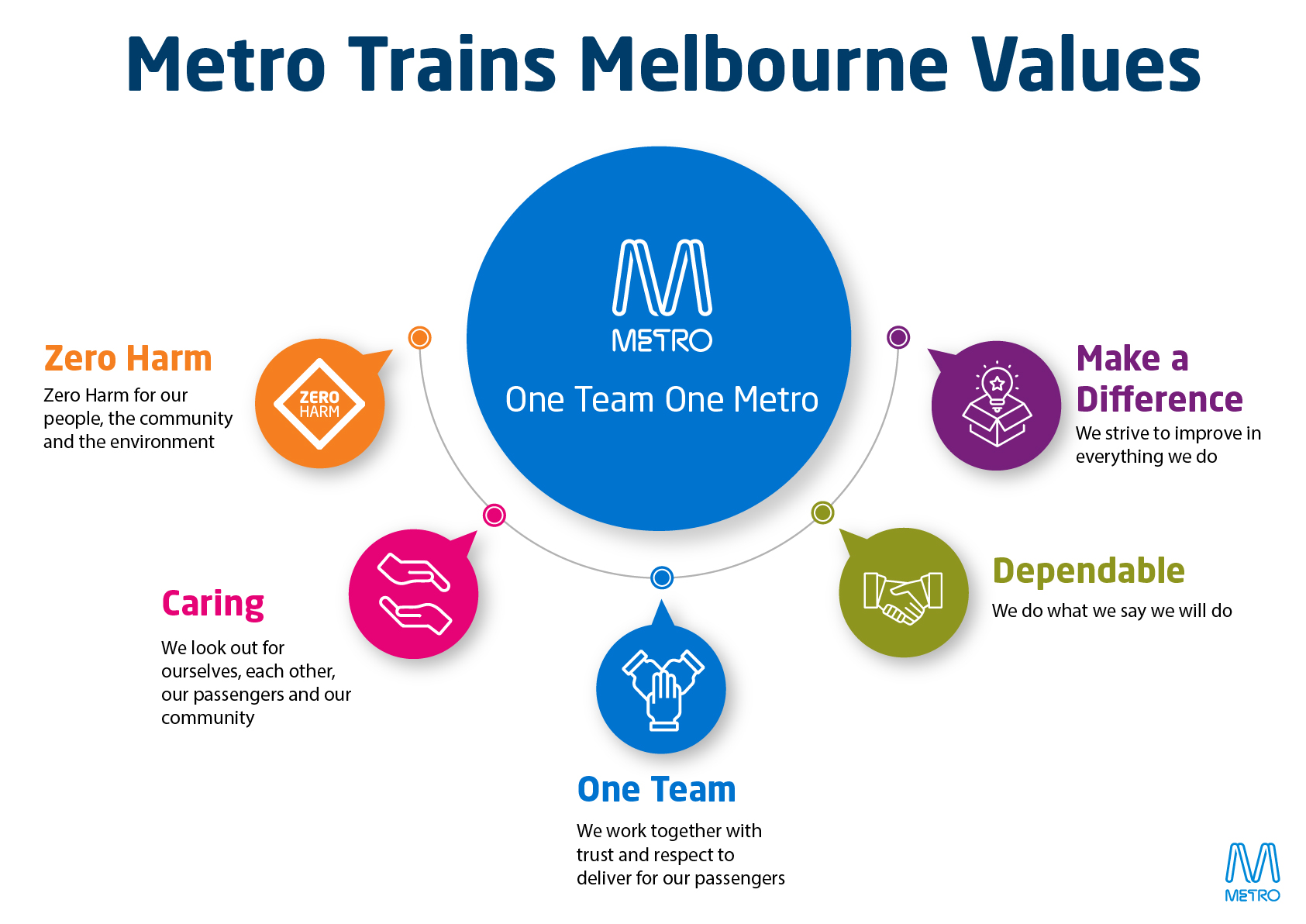 We support our people with a range of career, wellbeing, and diversity initiatives to help them learn, grow and contribute to the community.
Complimentary public transport
All permanent employees receive a Myki card for complimentary public transport travel across Victoria during their employment with Metro Trains Melbourne.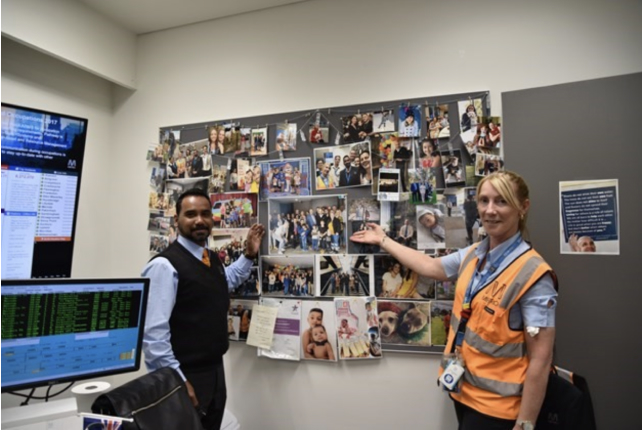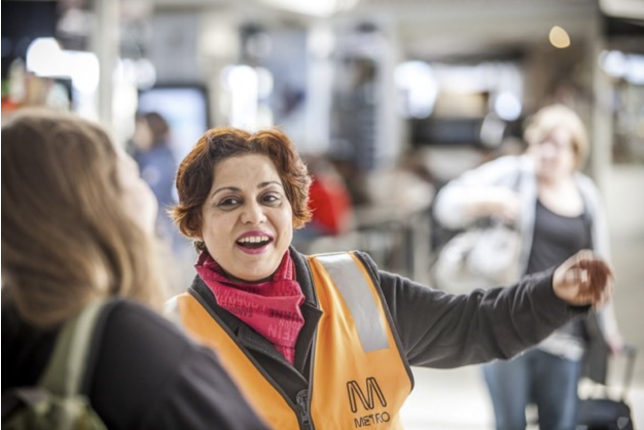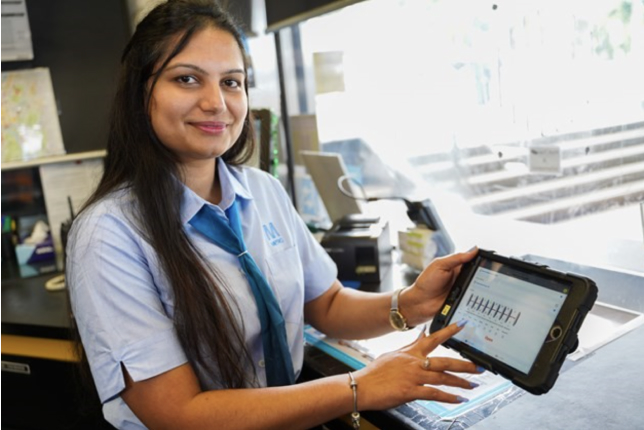 Flexible Working
Flexible working options will vary depending on the nature of the position and employment type.
Types of flexible working available include;
Compressed working week
Flexible hours of work
Job sharing
Part-time work
Rostered days off
Time in lieu
Work from home
Leave
Types of paid leave available include:
Carers
Community service
Compassionate
Domestic or family violence
Personal
Purchased
Sabbatical
Health & Wellbeing
Metro's Health and Wellbeing program aims to:
Improve the employee health lifecycle experience
Enable employees to make healthy work and lifestyle choices
Support early intervention and empower employees to improve their overall health and wellbeing
Create a positive and engaged work environment for all employees.
All Metro employees and their families also have access to an Employee Assistance Program to support mental health and wellbeing needs.
Career Development
Metro supports employees to fulfill their potential by providing:
Coaching programs
Mentoring opportunities
Metro Mentor Circles
Leadership programs
Access to online learning
Secondment programs
Gender neutral parental leave policies
No waiting period to access paid parental leave.
14 weeks paid parental leave at full salary for primary carer in addition to government-funded parental leave. Part-time equivalent available.
Primary carers who take 3 consecutive months of unpaid parental leave in the first year of a child's birth/adoption, will receive 1 additional week of paid leave, per year, for 12 years.
2 weeks paid parental leave for secondary carers. Part-time equivalent available.
Paid leave for child or baby mortality of between 2 to 14 weeks.
The surrogate parent can access 14 weeks paid Metro primary carer's leave.
1 week of paid pre-natal leave for the purpose of surrogacy related appointments.
Lockable parents' room in our major sites/locations and more being developed.
And more…
Corporate discounts for insurance, banking, dental, gym memberships, automotive, technology, attractions, events, sporting goods.
At Metro, we believe that diversity and inclusion is strength. We strive for a workplace where everyone is treated fairly and respectfully, where all have equal access to opportunities and resources, where individuals can do their best and contribute to our success, and can bring their whole selves to work.
Diversity and Inclusion Strategy
The Metro Diversity and Inclusion Strategy 2020-2024 outlines our objectives and is supported by strategies for Gender Equality, LGBTIQ+ Inclusion, Social Inclusion and Aboriginal Employment. Read our Diversity and Inclusion Strategy. 
Women at Metro  
Over the last 5 years we have increased the number of women in train driving roles, engineering and in our senior leadership. Visit our Women at Metro page for more information. 
Reconciliation Action Plan
Metro is committed to playing its role in strengthening relationships between Aboriginal and Torres Strait Islander peoples and non-Indigenous peoples. Read our second Reconciliation Action Plan (RAP)
Social Inclusion
Our commitment to social inclusion targets employment for people from underrepresented groups and those facing barriers to employment. Metro is committed to employing a percentage of new hires from these groups.
Accessibility
We work with all employees to drive diversity, equity, respect, and inclusion. We do this in partnership with our community and organisations that provide the resources and expertise to guide us in building a truly diverse and inclusive workplace.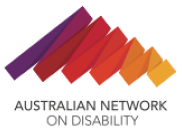 View our Medical Requirements page to understand our categorisation of roles based on the Rail Safety Standards and what adjustments can be made. 
When applying for a position at Metro, please inform your Metro contact of any adjustment requirements, preferred methods of communication, or any other requirements. 
Metro is proud to be a member and partner with the Australian Network on Disability.
To learn more about accessibility features of our stations visit our Metro Accessibility pages 
Community, Environment & Sustainability
Community 
Metro is committed to being a responsible corporate citizen. Metro works to have a positive community impact in and around the network through a range of programs and partnerships.  
We partner with organisations such as  Keep Victoria Beautiful, who manage the Stationeers program designed to beautify station gardens. 
We also have fundraising partnerships with Melbourne City Mission and Lifeline and provide in-kind support to Travellers Aid. 
Environment & Sustainability
Although rail transport is one of the most efficient and sustainable transport modes, Metro  is always seeking ways to minimise environmental impacts.  
Metro has an Environmental and Sustainability Policy ISO 14001 certified Environmental Management System to identify and manage potential environmental impacts from our operations including measures to control pollution and minimise , water, waste and materials. Our sustainability focus areas include energy and emissions reduction, climate resilience, transition to a circular economy and biodiversity management.   
For more information visit our Environment & Sustainability page.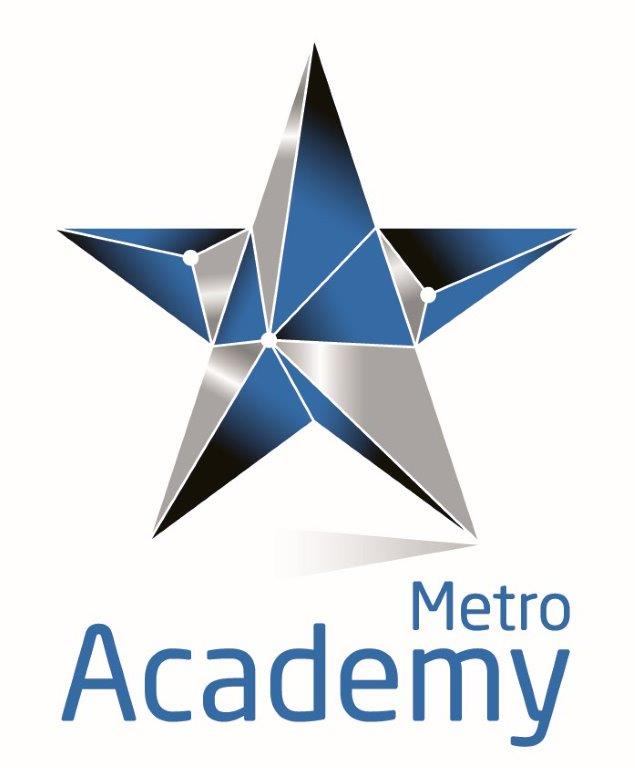 Building and maintaining exceptional skills and capability in rail is a top priority for the global railway industry and Metro. This is why we established Metro Academy.  
Metro Academy offers training opportunities to new entrants to the rail industry and existing rail workers (employees and contractors), across Australia.  
As a Registered Training Organisation (RTO), delivering both nationally recognised units of competence and purpose built non-accredited training programs, Metro Academy provides the rail industry with fit for purpose training solutions. 
In addition to Rail Safety training, Metro Academy provides traineeships for Authorised Officers, Leading Station Assistants and Train Drivers. 
View our Medical Requirements page to understand our categorisation of roles based on the Rail Safety Standards and what adjustments can be made