Careers at Metro
Explore careers
Take a look at some of the careers available at Metro – there are opportunities for both rail and non-rail workers at Metro.
Visit our  
job search page
to s
ign-up for job alerts that
match your skills and interests.
Passenger Experience
Metro's Passenger Experience team are responsible for ensuring passengers can travel on the Metropolitan rail network in a safe and timely manner. With almost 2000 staff employed across 221 stations, five depots and an Info–Central hub, our team are committed to providing a dynamic and customer-focused experience. 
Our team provides frontline support to our passengers including: 
Ticketing and travel enquiries

 

Serving customers at booking offices and across station platforms

 

Providing passenger assistance to those who require extra support to reach their destination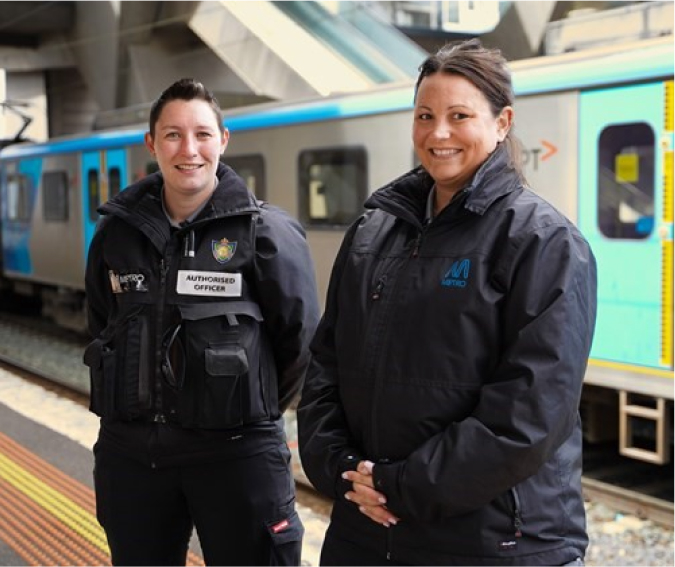 Passenger Experience
Delivering exceptional passenger experience, putting our passengers at the heart of everything we do.

Safety Operations
Partnering with Victoria Police to provide a safer railway for everyone.
Metro Tunnel Careers
The Metro Tunnel will bring more trains more often. It will create capacity on the railway network to enable more than half a million additional passengers per week across Melbourne's train network.
Metro will advertise for roles in Passenger Experience in early 2023. Create a candidate profile in our system to be advised when these roles are advertised.  
Create your profile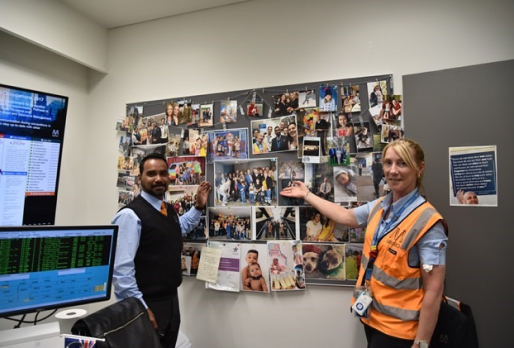 Exceptional passenger service experiences
The Passenger Experience Team are committed to a diverse, inclusive, and respectful workplace, reflective of the communities we serve. Metro value the contributions of all our employees regardless of gender, ethnicity, sexual orientation, religion, age or ability.
Metro support wellbeing through health and safety, peer support, female leadership development, gender diversity, social inclusion and mentoring and much more.
Varied working patterns in different roles allow individuals to apply for roles that best fit their work / life balance requirements, with flexibility where it is reasonably possible to accommodate without compromising service to our passengers.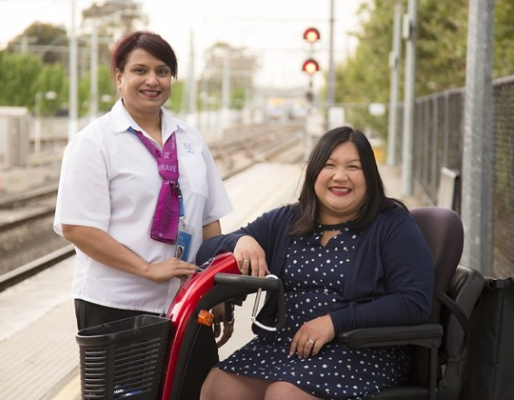 Passenger Experience Roles at Metro
Leading Station Assistant
Barrier support, general customer service duties, active platform management
Assist with passenger enquiries when travelling across the railway network to support passengers arriving to their destination in a safe and timely manner
Keep passengers informed by providing accurate and timely announcements
Support passenger general enquiries such as ticketing, train departure locations and times of travel
Station Officers
Customer service provision, ticketing support, active platform management, control desk operation, safe working and compliance activity.
Provide ticket office services to passengers
Maintain an awareness of staff, contractor and visitor movements throughout the station whilst ensuring station security measures are adhered to
Contribute to the management of all planned occupations and prepare relevant communications i.e. ensuring posters are displayed correctly, announcements are made before and during occupations
Report all station faults and cleaning issues in a timely and accurate manner
Operate and monitor station systems provided at the control desk
Perform and assist in control room duties to monitor the safety and security of passengers and station property
Ensure that cleanliness of the station premises and surrounds is maintained
Perform safe working duties (requires a qualification)
Authorised Officers
Provide ticketing and conditions of carriage education and manage compliance.
Provide a passenger focused approach to the travelling public across the transport network
Patrol the public transport network and report, where appropriate, breaches of the Public Transport Acts and regulations including fare evasion, vandalism and anti-social behaviour
Provide a visual uniformed presence on various transport premises including at ticketing barriers to enhance service delivery and security
Station Masters
Station people leadership and environment management.
Ensure the safety of staff and passengers at station at all times
Oversee the operational running of the station
Coach, mentor and provide development opportunities for staff
Managed passenger enquiries and complaints as required
Ensure safety reports, hazards and risks are investigated and actioned as required
Other Passenger experience roles at Metro
Standards and Experience

Presentation standards of the customer experience Metro provides

Passenger Relations

Respond to correspondence and calls from our customers

Info Central

Information provision from the hub at Flinders Street Station