Careers at Metro
Explore careers
Take a look at some of the careers available at Metro – there are opportunities for both rail and non-rail workers at Metro.
Visit our  
job search page
to s
ign-up for job alerts that
match your skills and interests.
Projects at Metro
Metro's Projects team is a team of over 1,000 people who support delivery of rail projects that will transform the way Melburnians travel.
Metro partners with the State Government to deliver once-in-a-lifetime changes to the way people move around our city, through the government's Big Build program of works. We offer expertise, insights and guidance to ensure infrastructure completed through the Big Build is operable and maintainable. Together, we are transforming the network and helping to build a better Melbourne.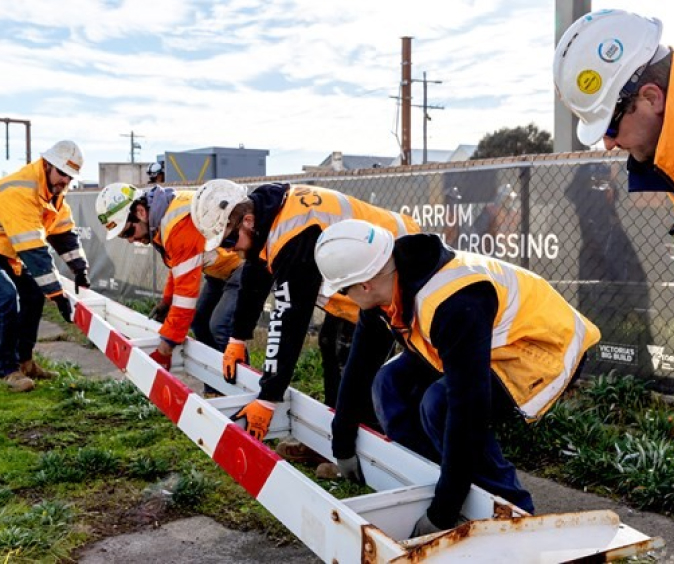 Level Crossing Removal
Removing 110 dangerous level crossings by 2030, building new stations and revitalising community spaces.
Metro Tunnnel Project
Twin 9km tunnels through the heart of the city and building five new stations with state-of-the-art facilities.

Franchise Projects
Delivering a program of improvement and upgrade works across the network, preparing the network for the future.
Project roles at Metro
We're looking for talented, passionate and ambitious team members to become part of the Projects team.
We welcome applications from local and international candidates with skills in the following areas:
Engineering
Project Delivery specific Engineering roles.
See also Engineering
Design
Electrical Engineering
Integrated Solutions Engineering
OCS Engineering
Planning
Project Engineering
Signalling Engineering
Systems Engineering
Testing & Commissioning Engineering
Track & Civil Engineering
Train Control Engineering
Track & Civil Engineering
Type Approval
Project Management
General Project Management (any type of construction alongside or on the rail corridor)
Project Controls
Project Cost Control
Disruptions
Document Controller
Estimating
Interface
Signalling
Rail Safety
Interface Management
Project Controls
Commercial/Finance
Supervisory
Communications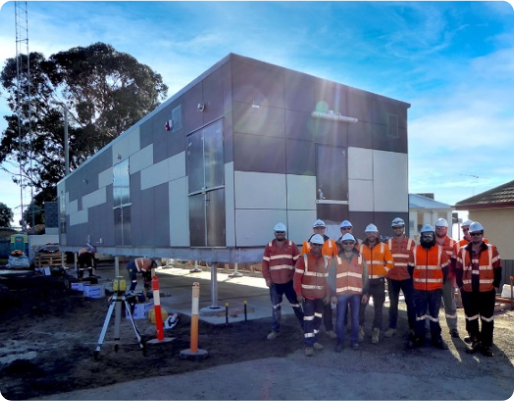 Find out about all of the projects currently underway as part of