Our Approach
Strong community cohesion, inclusion and wellbeing and a safe and reliable rail network are mutually supportive. Through our strategic community partnerships, we aim to support rail safety, mental health and wellbeing, and social inclusion, including homelessness. We focus on our most vulnerable community members.
The Salvation Army
Metro and The Salvation Army partner to help vulnerable and disadvantaged people in our city with trained volunteers heading out onto the rail network to take care of people who are distressed, homeless, intoxicated, drug affected, lost or in need of support services. Metro also opens up the rail network for fundraising during the Red Shield & Christmas Appeals. For more information click here.
Lifeline
Lifeline is a non-profit organisation that provides free, 24-hour Telephone Crisis Support service in Australia. Volunteer Crisis Supporters provide suicide prevention services, mental health support and emotional assistance. Metro supports Lifeline through fundraising campaigns. For more information click here.
Melbourne City Mission
Melbourne City Mission (MCM) focus on creating new opportunities for children, young people and adults experiencing disadvantage, including homelessness. MCM empower and support people to develop their own path away from disadvantage, towards living their best life. Metro supports MCM through fundraising campaigns. For more information click here.
TrackSAFE Foundation
Metro supports the TrackSAFE Foundation, which actively seeks to reduce near collisions, injuries and fatalities on the rail network resulting from suicide and reckless behaviour. Metro actively supports TrackSAFE's safety awareness campaigns for schools and the public, including Rail Safety Week. For more information click here.
Rail Awareness & Safety Education
Metro provides rail safety education for schools and communities across greater metropolitan Melbourne. Sessions help to build the skills and awareness of students and vulnerable community members to stay safe around trains, tracks and stations and to travel safely. For more information click here.
Traveller's Aid
Metro provides rent-free space to Travellers Aid, a non-profit group that helps mobility disability customers at Flinders Street and Southern Cross. Travellers Aid seeks to make public transport possible for all people by offering a range of services including free personal care for those with a disability, travel companions for medical appointments and low cost mobility equipment hire. For more information click here.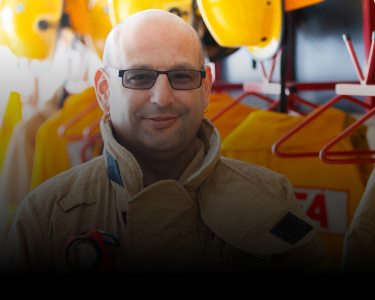 Giving Back
Supporting the community involvement of our people and giving back to the community
Community involvement provides a sense of belonging and social connectedness. Metro cares about the wellbeing of our people and harnessing our individual and collective power to make a difference.
Fundraising
Our employees fundraise to support mental health, suicide prevention, homelessness and vulnerable communities. Our key fundraising partners are Melbourne City Mission and Lifeline.
Metro Cares Community Grants
Metro supports the volunteering efforts of our employees by providing 60 small grants each year to grassroots community organisations and charities they volunteer with. Metro employees apply for the grants on behalf of the community organisations in February and August each year. These grants are not open to the public.


Lively Stations
Bringing our stations to life and enhancing passenger experience
Stations are places where people of all ages and backgrounds gather and interact. At Metro, we want that interaction to be safe, supportive and inclusive. Our Lively Stations program aims to foster positive relationships between the station, the passengers and the local community.
Stationeers
Railway stations are often the gateway to a community and a clean and attractive station creates a sense of community pride. It is also less likely to invite litter or vandalism. Metro partners with Keep Victoria Beautiful, Transport for Victoria, VicTrack and V/Line to support the Stationeers program, which aims to improve the safety, look and feel of railway stations across Victoria by supporting community volunteers to beautify station garden landscapes. For more information visit Keep Victoria Beautiful.
Community Activations
Where possible we support community arts, cultural celebrations and charitable collections at stations across our network. For more information click here.