Download PDF

Hallam Station Opening
From Monday 2 May
From Monday 2 May, the new Hallam Station will be open with trains stopping on the new elevated platforms.
Access to the station is from the western entrance on Hallam Road. Passengers wishing to access the station from the eastern side can cross Hallam Road at the signalised pedestrian crossings. Access to the new elevated platforms is via lifts or stairs.
Toilet facilities, myki and access to the platforms via stairs and lifts are located on the western concourse level.
Over the coming months, works will continue around the station precinct, including opening the eastern station entrance, Parkiteer, new drop off and pick up zones, and the southern car park by mid-2022.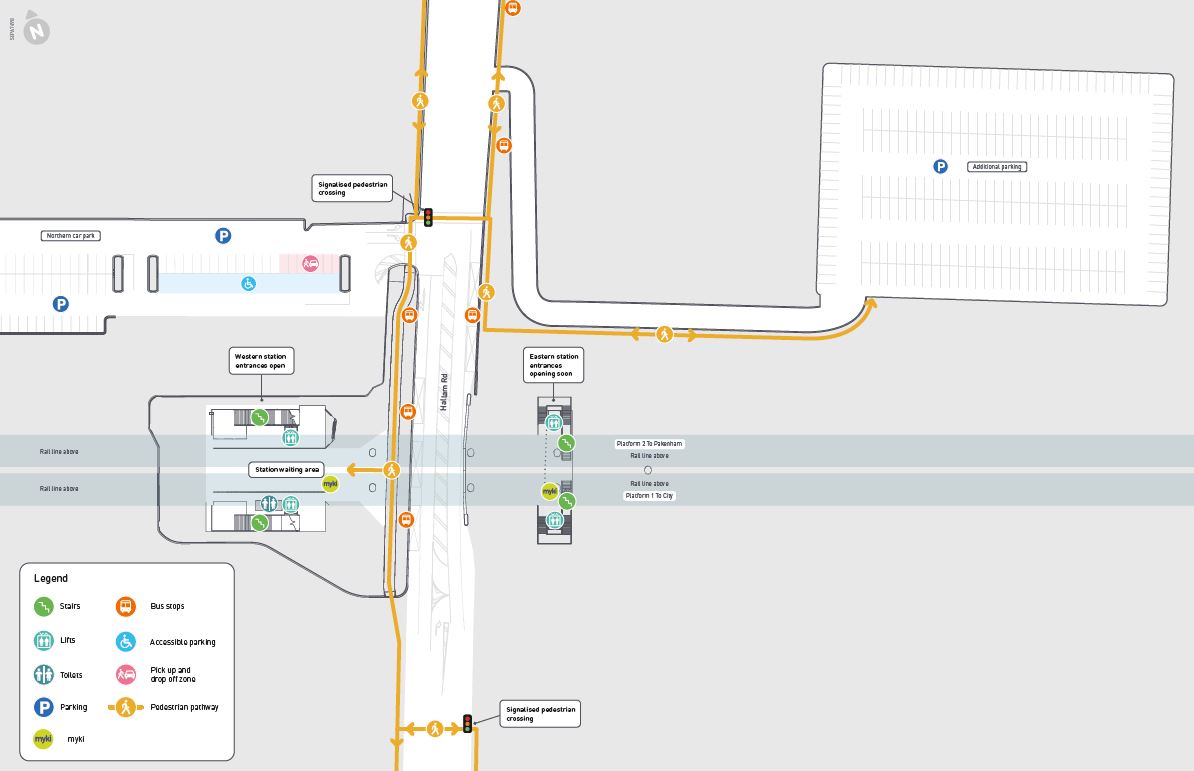 For more information or to give feedback visit ptv.vic.gov.au or call 1800 800 007
Click to enlarge