Vehicle safety remains paramount around train tracks
10 Jun 2020, Andrew Nelson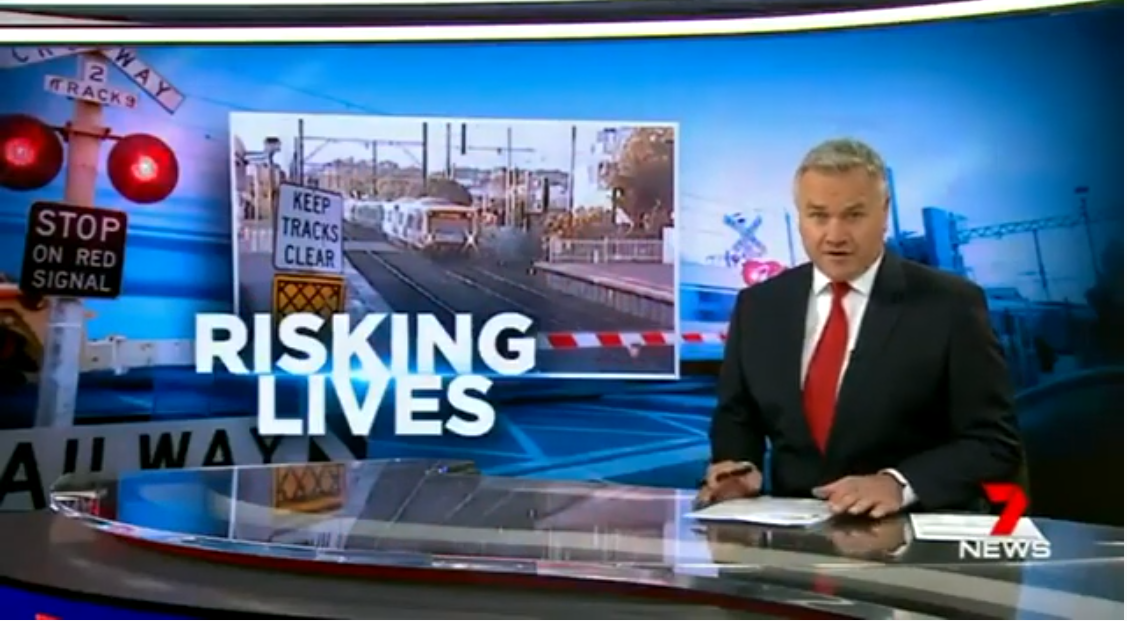 With more vehicles on Melbourne's road network as coronavirus restrictions ease, Metro has issued a warning for drivers to be vigilant around level crossings.
In the past year, there have been more than 220 safety incidents involving vehicles on the railway – or around 18 incidents a month.
The Mernda and Frankston lines recorded the highest number of incidents with 35 each.
Metro's General Manager – Safety Operations Adrian Rowland says "Cars are just devastated if they end up being hit by a trains.
"Trains don't stop on a sixpence – and if you end up in a compromising position on a level crossing, there is nothing a train can do about it and you're going to come off worse," Mr Rowland said.
The most common incident over the last 12 months was vehicles damaging boom gates or level crossing equipment, which happened 83 times.
Mr Rowland says it's essential that drivers check the other side of a level crossing is clear before they drive across.
Those vehicle incidents have led to 700 trains being delayed across the network over the past year, which on top of the danger posed to vehicle drivers and passengers, puts an unnecessary burden on people using trains to get around Melbourne.
In May, Metro met both of its performance targets by delivering 99.1 per cent of scheduled services, with 96.1 per cent of trains running on time.
Current work from home restrictions mean there are still fewer passengers on the network than usual.
Metro continues to operate a normal timetable and is focussing on continuing to provide an essential service for Melbourne. In May, Metro ran more than 65,000 services.