Steve brings a smile and a song to Yarraville
1 Apr 2020, James Ireland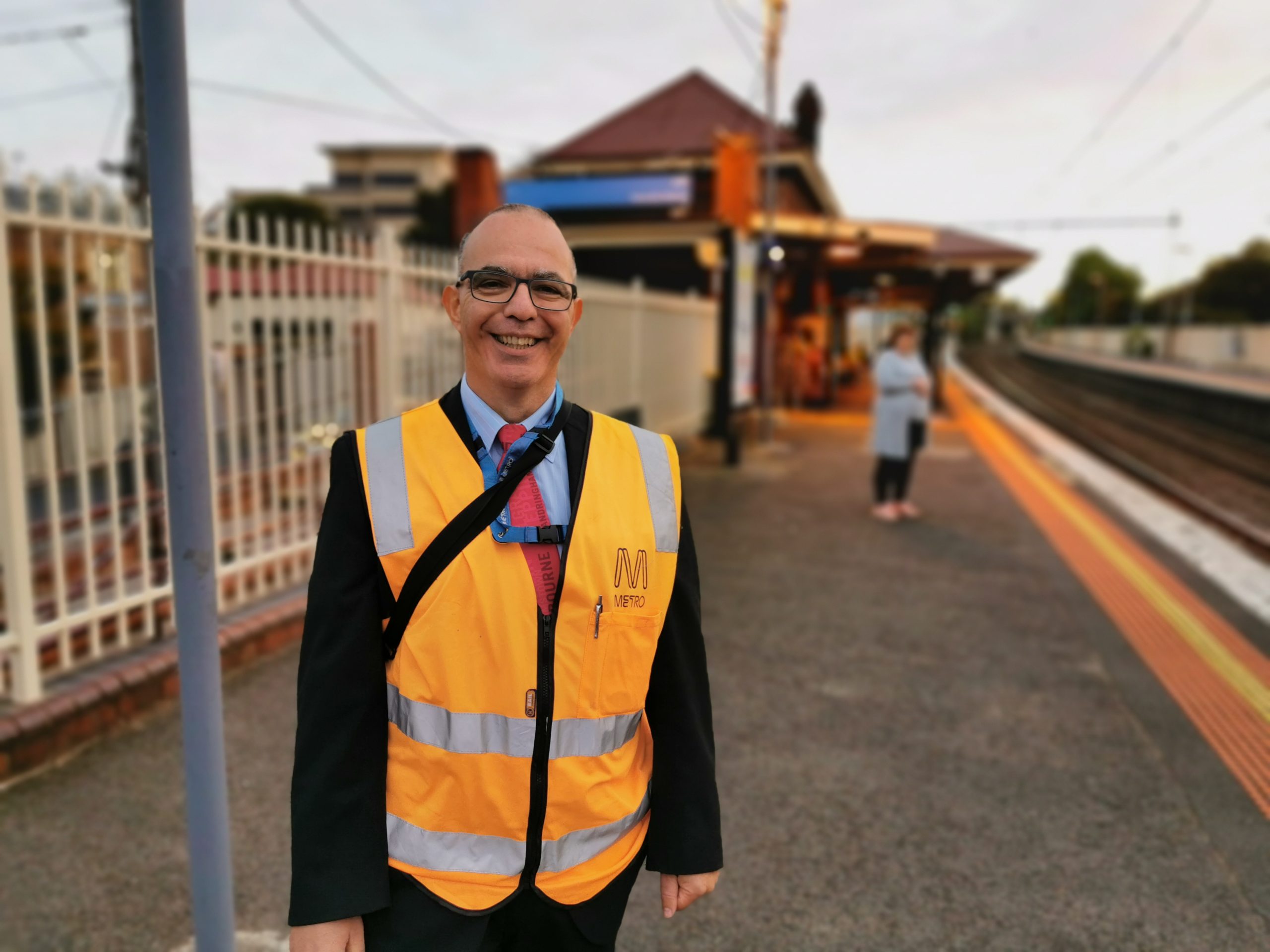 "Don't Worry, Be Happy" has become the new motto at Yarraville Station.
Every morning, Station Officer Steve Gauci strolls the platforms with his microphone, delivering friendly announcements to passengers about the latest travel information.
With Melburnians coming to terms with the new restrictions enforced as part of the state's response to COVID-19, Steve took it upon himself to put a smile on the faces of passengers.
Every morning he encourages a singalong of "Don't Worry, Be Happy", reminding people to remain positive during uncertain times.
And while there are fewer passengers on the network, Steve says there are many essential services workers who still depend on Metro every day.
"I thought, what song would be the best for just getting people to smile on their way to work, and I decided on Don't Worry, Be Happy."
Steve also asked his passengers to extend kindness to their own family and friends by texting them an IOU – reminding them that once the social distancing restrictions are lifted, they owe them a handshake, a hug or a kiss.
Times are tough for the business community that surrounds Yarraville Station, and Steve says they are banding together to support each other.
"There's also the cafes in the area that are feeling it. I'm here every morning, and I know all the people who work there. We're all in this together, and just stopping by to grab a takeaway coffee and having a chat at a safe distance makes all the difference."
So if you happen to see Steve on the microphone, be sure to sing along.