Saving a life on the Pakenham line
18 Dec 2019, Andrew Nelson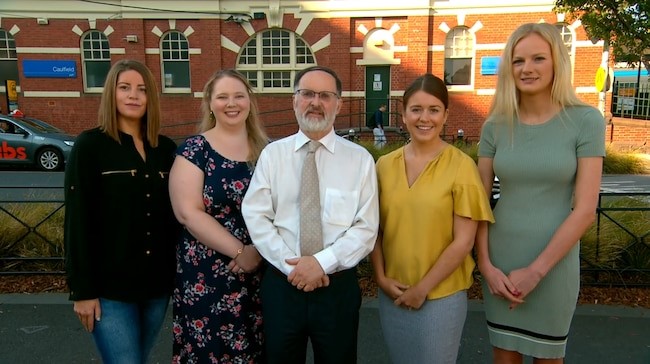 Pakenham Line passenger Clive Jackson was on his daily commute to the city when he collapsed.
Clive suffered a massive heart attack in a carriage full of fellow passengers – he was unconscious and not breathing.
In a moment of pure heroism, four passengers leapt to his aid – and helped saved his life.
Kirsty Van Puyenbroek called out for passengers who knew CPR and immediately phoned Triple Zero.
Annie Baker, Laura Carra and Meagan Spicer all came forward and commenced CPR, while the train proceeded to Caulfield Station where it was met by Metro medic Jim Hall.
Clive had been unconscious for about 20 minutes.
Using the station's defibrillator, it took three shocks before Clive's heart started again and he was brought back to life.
Metro GM Passenger Experience Tilly Loughborough said the Metro network has seen more than 1100 ill passenger incidents in the last year.
"Fortunately most incidents are not serious – but every incident can have a massive ripple effect along a train line," Ms Loughborough said.
"We have recently rolled out more than 30 additional defibrillators to stations, and have medics at key locations in the busy morning and evening peaks."
Following a review last year, the Victorian Government announced a new policy that encourages passengers who feel unwell to remove themselves from the train, and seek assistance from station staff or by pressing the emergency button on the platform.
Metro employees, Protective Service Officers, Authorised Officers, Victoria Police and the public now help unwell passengers off trains whenever possible. This provides more space and privacy, and better access to water, toilets, medical equipment such as defibrillators, and other critical supplies.