Metro Marks Remembrance Day
Metro Marks Remembrance Day
10 Nov 2023, Anna Brain
At 11am on Remembrance Day, Saturday 11 November all Metro stations will pause in a minute of silence.
We encourage passengers and staff to join us in remembering the bravery and sacrifice of the men and women who gave their lives to serve Australia and its allies, and those who continue to serve today.
Leading Station Assistant and ex-Armed Forces, Ian, says Remembrance Day is particularly significant coming from a military family.
Along with his wife, he served in the Signal Corps in the Australian Army, while his father served in the Australian Navy and brothers served in the Army Reserve.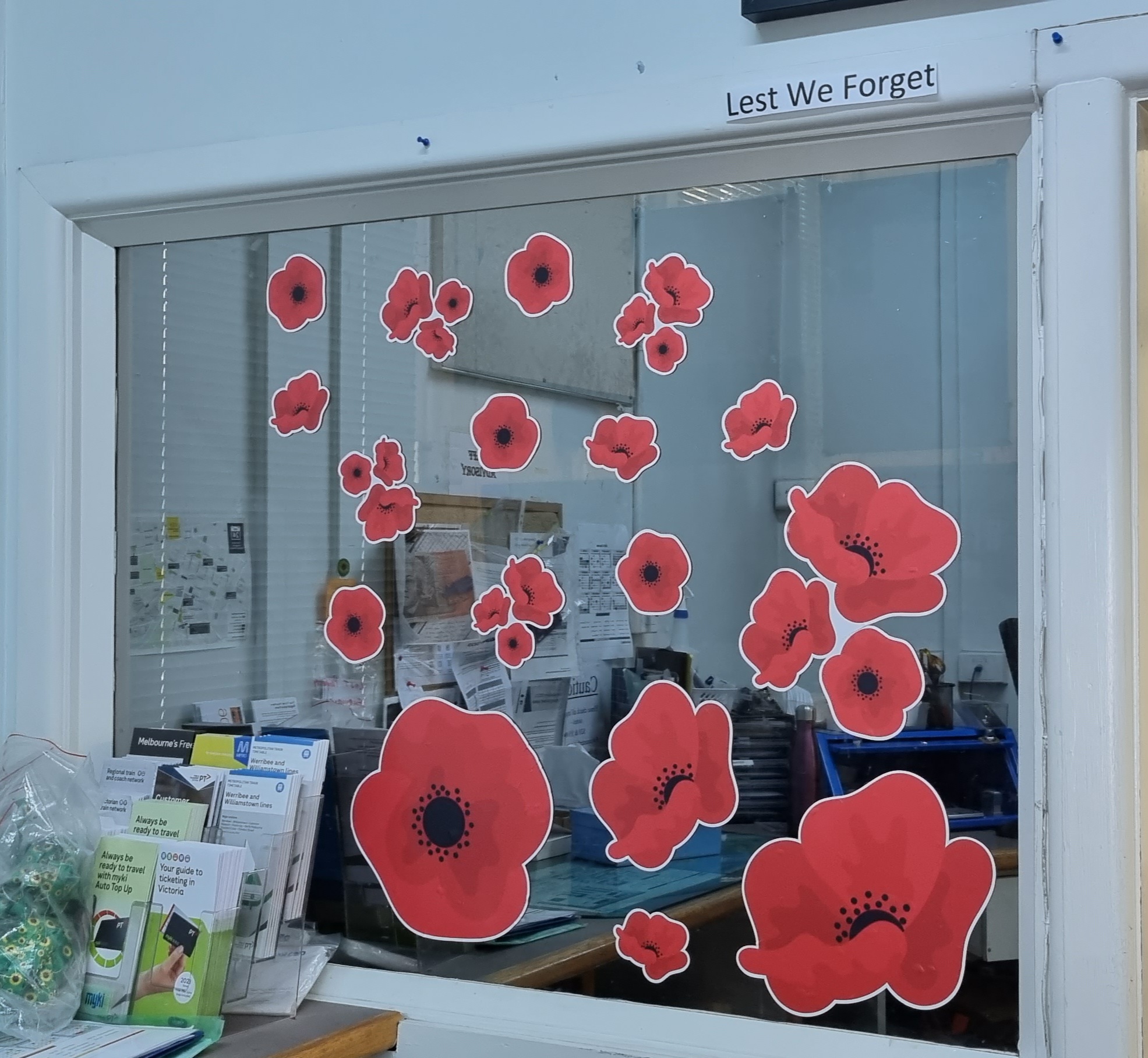 "My grandfathers were both wounded in World War One, and my uncle was killed in action in World War Two," says Ian, who received a Commendation for Bravery in 1991 during a bushfire that trapped a family in a burning car.
Ian believes Remembrance Day has become far more recognised than ever before.
"Ten years ago, we'd have 100 people for a dawn service – now there's 2,500! People are more aware of our Armed Services and what they've done," he says.
Red poppy decals have been used to create a visual recognition of the international symbol at stations across the network.
Other acknowledgements include customer announcements in the lead up to a minute of silence at 11am on Saturday, as well as poppy designs used on screens in the City Loop.
The red poppy is a symbol of remembrance for those who died or suffered in wars, conflicts and peacekeeping operations.
Metro also continues its support of the Returned Service League's annual Poppy Appeal through the sale of poppy pins at stations, where proceeds support Australian veterans and their families.