Download PDF

Surrey Hills Station temporarily closed
Until 3am Monday 25 July
Due to unexpected wet weather conditions, this has caused delays to the construction activities being completed at Surrey Hills Station.
Wet weather is predicted in the coming days, and to allow passengers to plan their journey ahead Surrey Hills Station will remain closed until 3am Monday 25 July.
While the station is closed, all facilities will be unavailable, including myki. New myki card purchases, or balance top ups can be made at ptv.vic.gov.au/myki or at neighbouring stations.
Access across the rail corridor will be maintained through the underpass. This includes stairs at the Windsor Crescent entry.
A Wheelchair Accessible Taxi will be on standby on Windsor Crescent and Bedford Avenue to provide additional access across the rail corridor.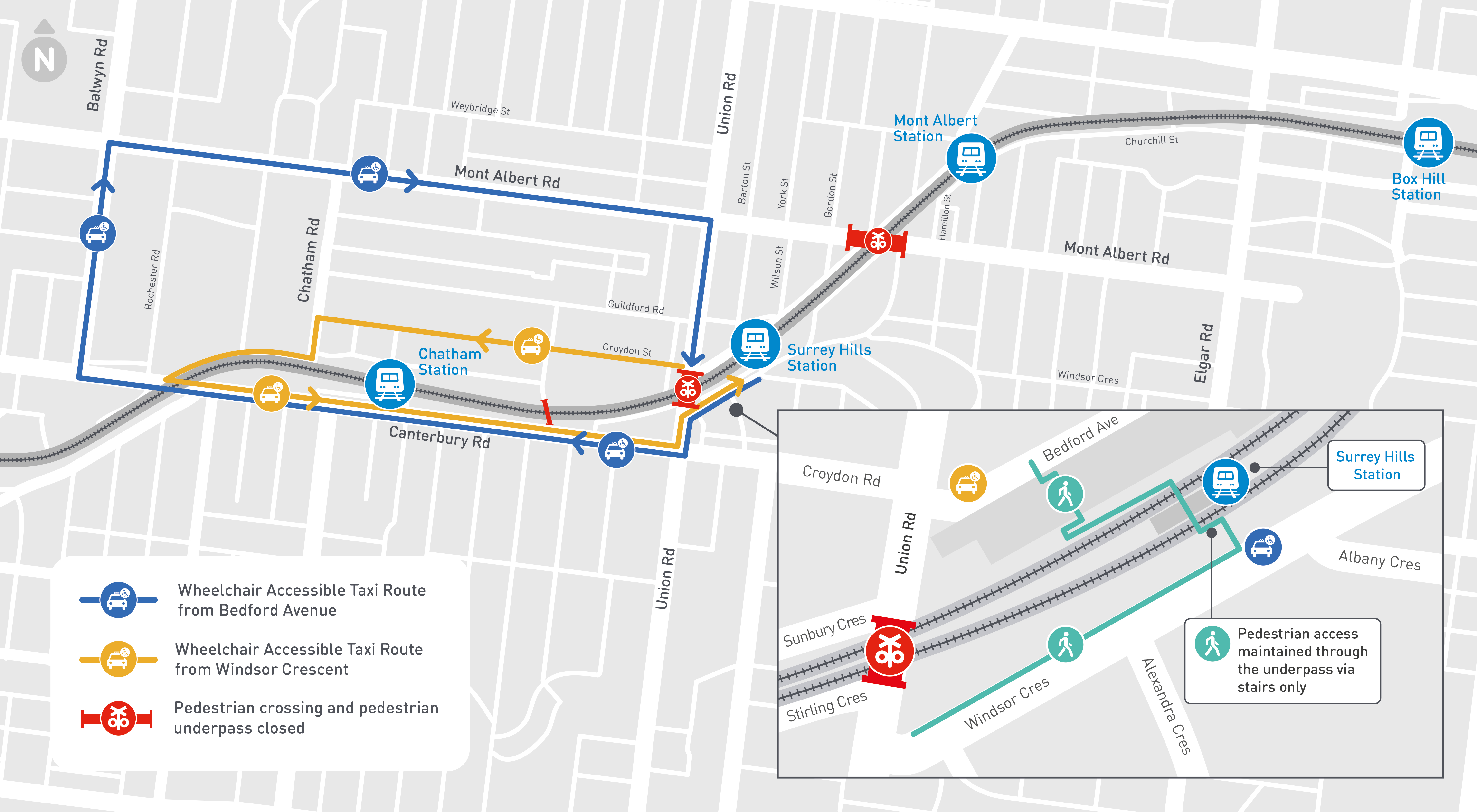 For more information or to give feedback visit ptv.vic.gov.au or call 1800 800 007
Click to enlarge