Montmorency Station car space closures
Download PDF
Monday 1 March 2021 to late 2022
86 car spaces are closed, while project works take place.
Alternative all-day parking is available at Petrie Park in Montmorency (23 spaces) and at the multi-level car park located off Para Road in Greensborough (63 spaces).
Accessible parking will be relocated within the Montmorency car park.
Sections of the Greensborough Station car park will also be closed during the time.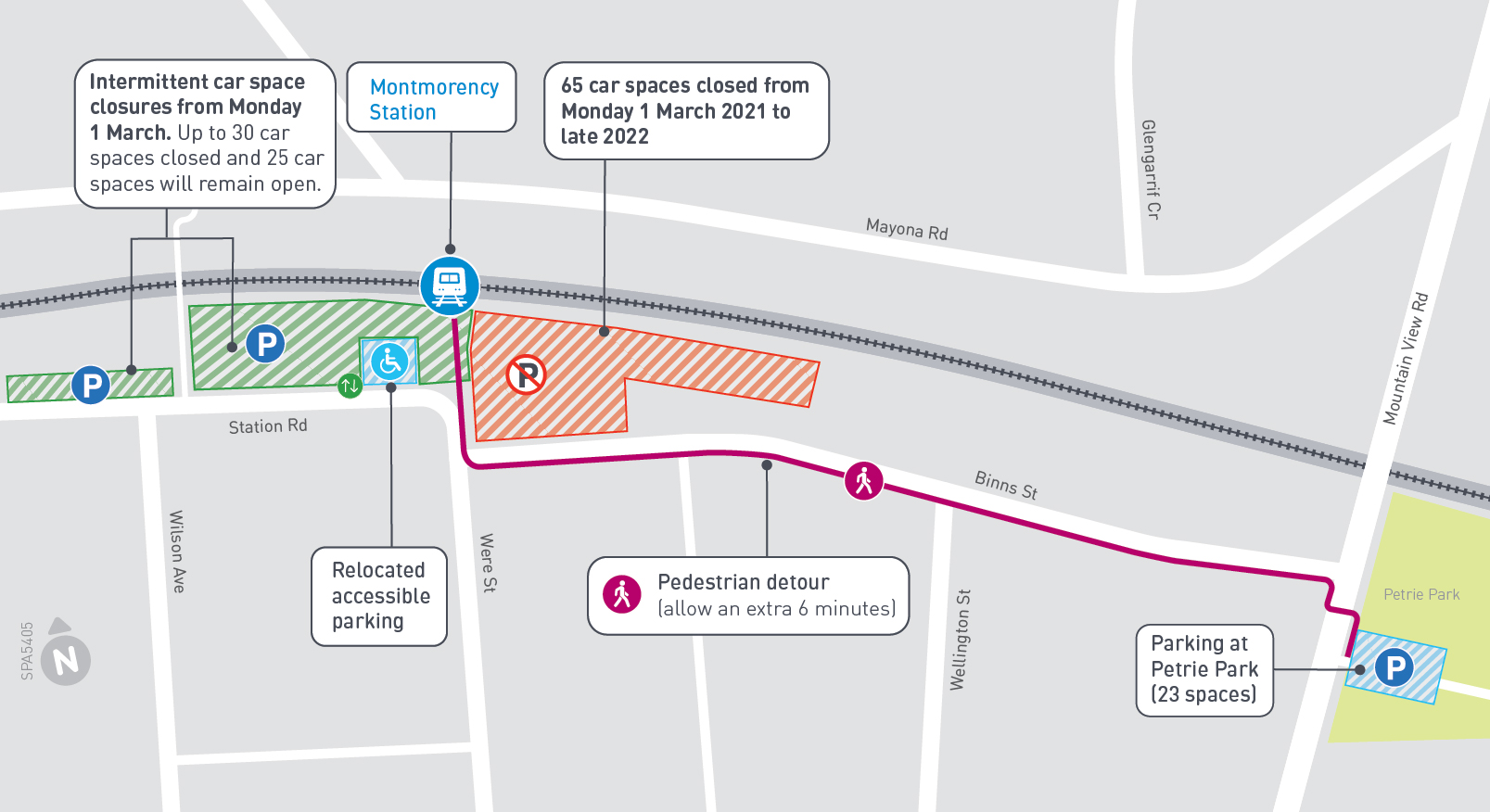 Click to enlarge