Download PDF

Montmorency Station car space closures
Monday 1 March 2021 to mid 2023
In the western side of the car park, 86 car spaces are closed while project works take place.
In the eastern side of the car park, there will be intermittent car space closures. Up to 30 car spaces will be closed and 25 spaces will remain open.
Alternative all-day parking is available at Petrie Park in Montmorency (23 spaces) and at the multi-level car park located off Para Road in Greensborough (63 spaces).
Accessible parking will be relocated within the Montmorency car park.
Note that sections of the Greensborough Station car park will also be closed during the time.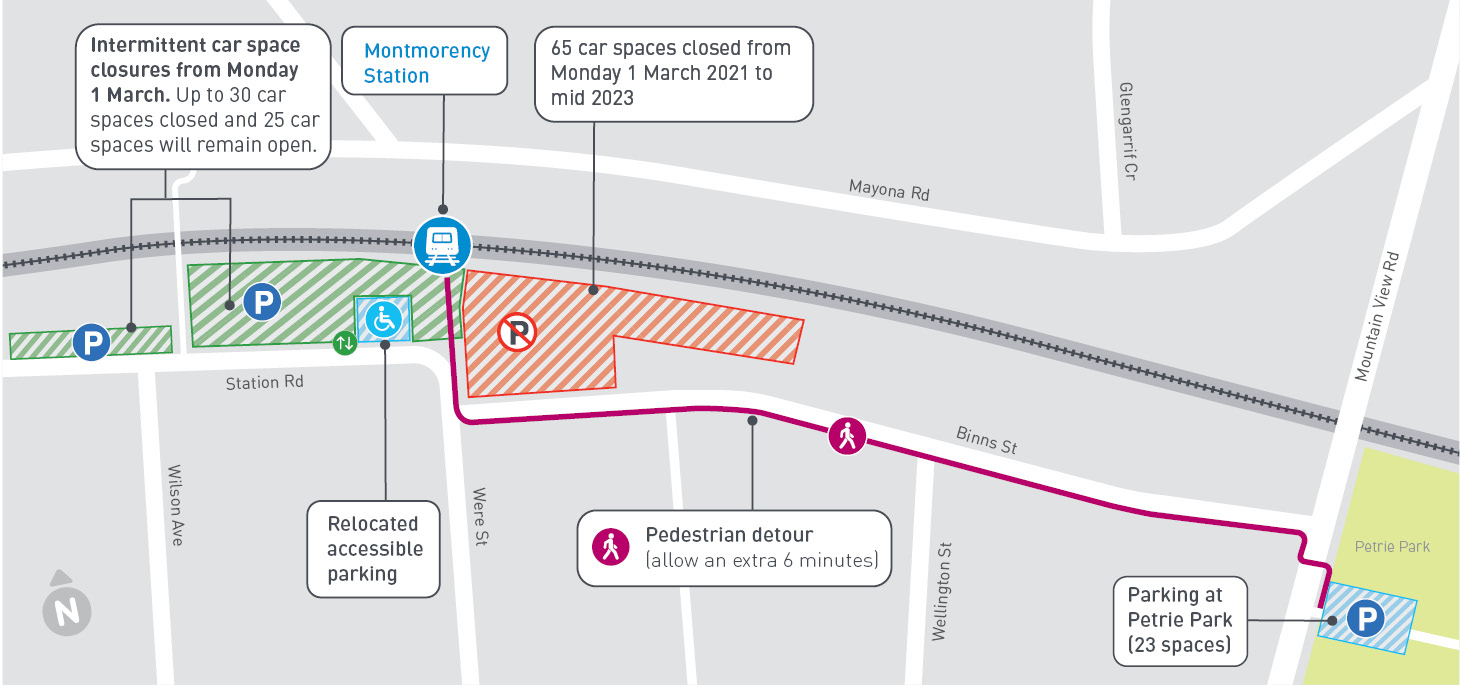 For more information or to give feedback visit ptv.vic.gov.au or call 1800 800 007
Click to enlarge