Download PDF
Merinda Park bus stop relocation
Temporary bus stop relocation
Monday 14 September to Monday 28 September
Your route 799 bus stops on Endeavour Drive and Wentworth Street have temporarily changed, to safely undertake utility relocation works to construct the new Merinda Park Station.
Alternative stops are located at:
South Gippsland Highway, near the corner of Wentworth Street.
Thompsons Road, near the Merinda Park Station car park.
Please allow an extra 15 minutes travel time.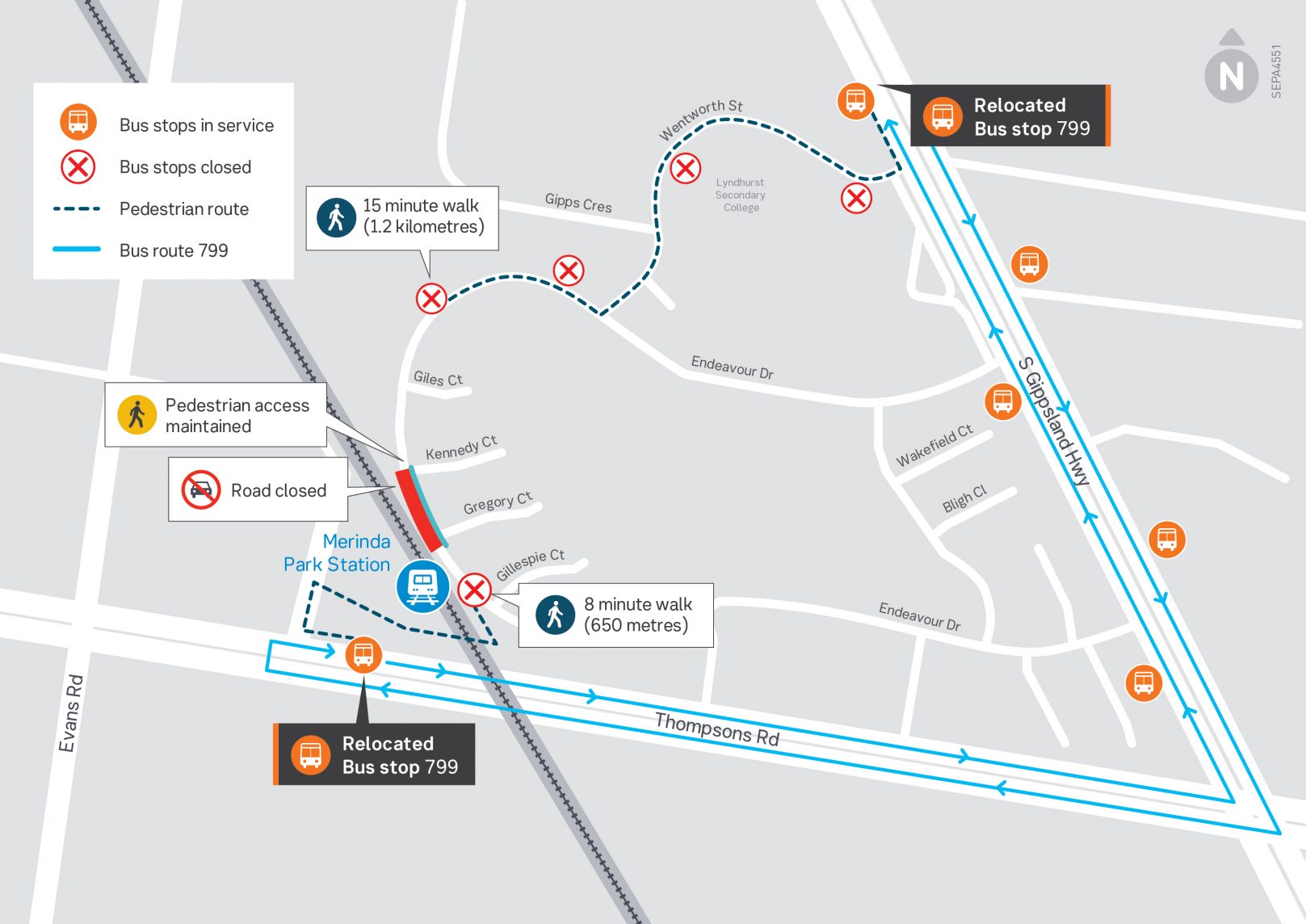 For more information or to give feedback visit ptv.vic.gov.au or call 1800 800 007
Click to enlarge