Download PDF

Berwick Station pedestrian crossing closure
12am Saturday 9 July to 3am Monday 11 July
The pedestrian crossing at Berwick Station is closed, to enable project works.
A free pedestrian shuttle will run between the northern car park at Berwick Station and Buchanan Park from 6am to 10pm on Saturday 9 July and Sunday 10 July.
Customer service staff will be available during these times.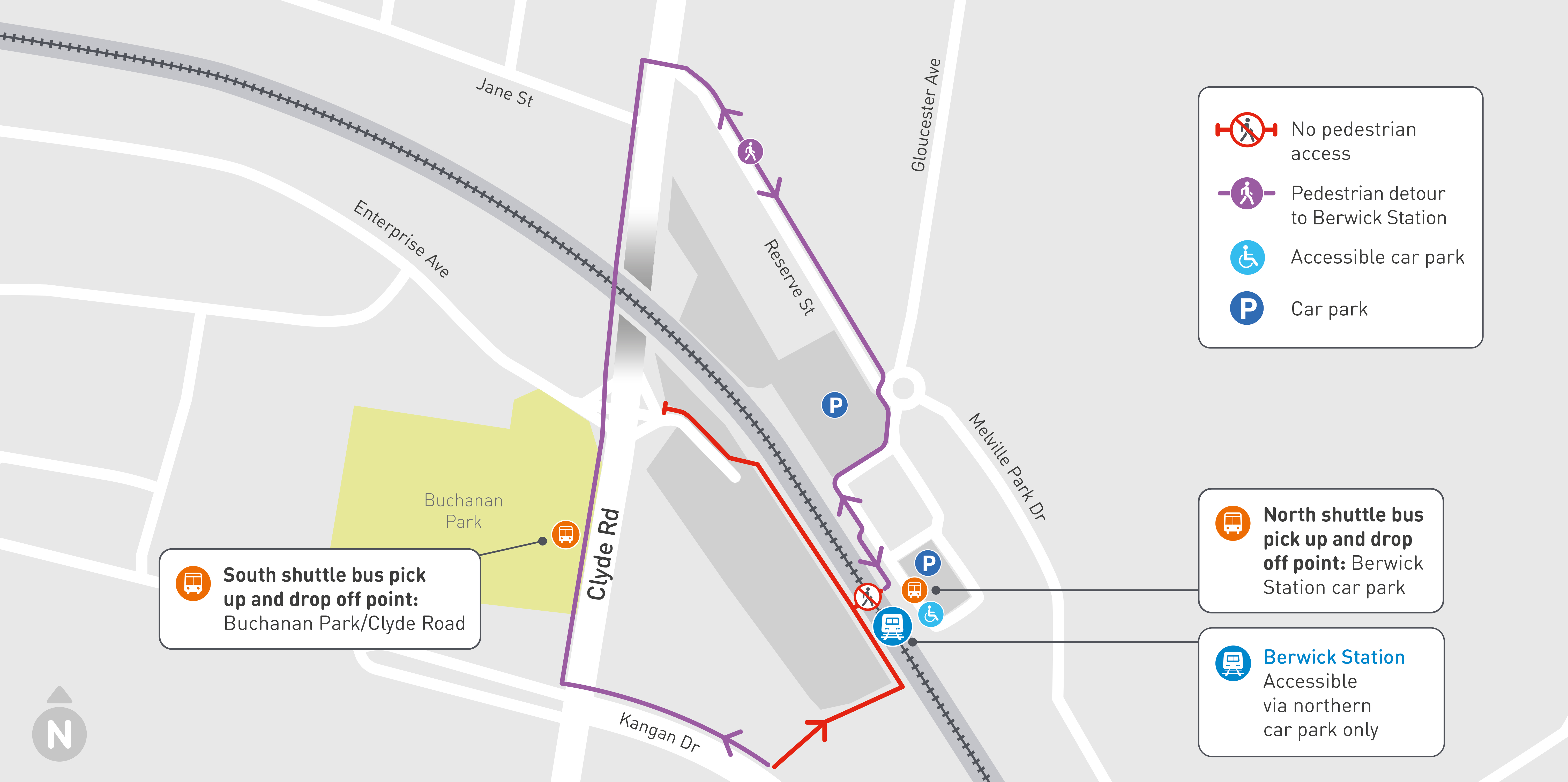 For more information or to give feedback visit ptv.vic.gov.au or call 1800 800 007
Click to enlarge