Download PDF
Berwick Station pedestrian access changes
10pm Friday 19 February to 5am Friday 26 February
Pedestrian access will be closed across the level crossing and along the eastern side of Clyde Road between Berwick Station and Kangan Drive.
Pedestrians can access Berwick Station via Reserve Street or Kangan Drive.
Traffic management and signage will be in place to help you move safely through the area.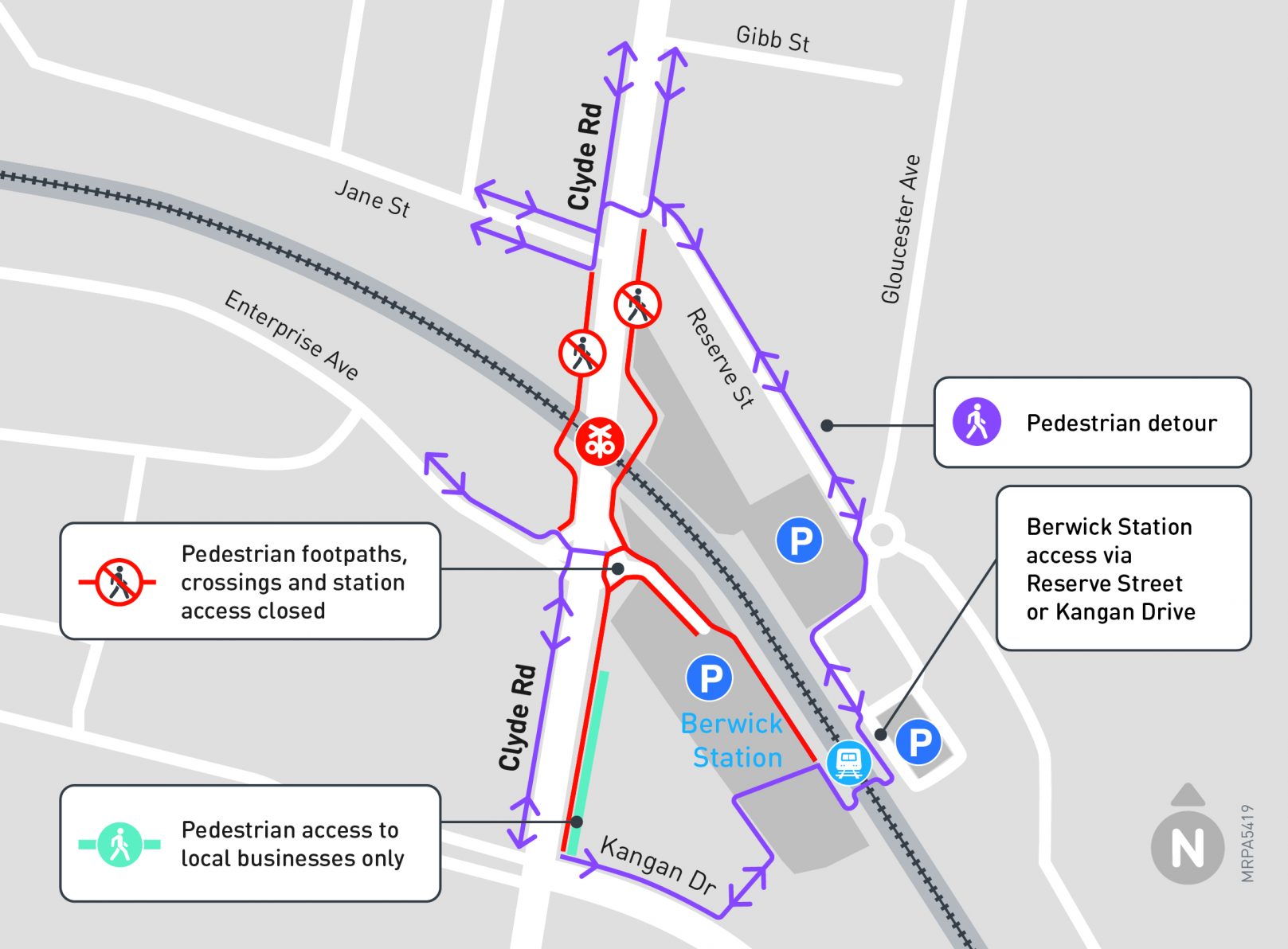 For more information or to give feedback visit ptv.vic.gov.au or call 1800 800 007
Click to enlarge