Global gongs for Metro at MTM Grand Awards
Global gongs for Metro at MTM Grand Awards
6 Nov 2023, Anna Brain
Metro Trains Melbourne is proud to have been recognised at the MTR Grand Awards ceremony held last week in Hong Kong.
From three Metro finalists, we won an MTR Grand Team Award and two Certificates of Merit for Outstanding Contribution.
Metro Trains Chief Executive Raymond O'Flaherty said the result is a great achievement with teams competing against high performers across MTR globally.
"These awards are highly competitive and I'm incredibly proud of the hard work done by the winning teams that have been recognised," he said.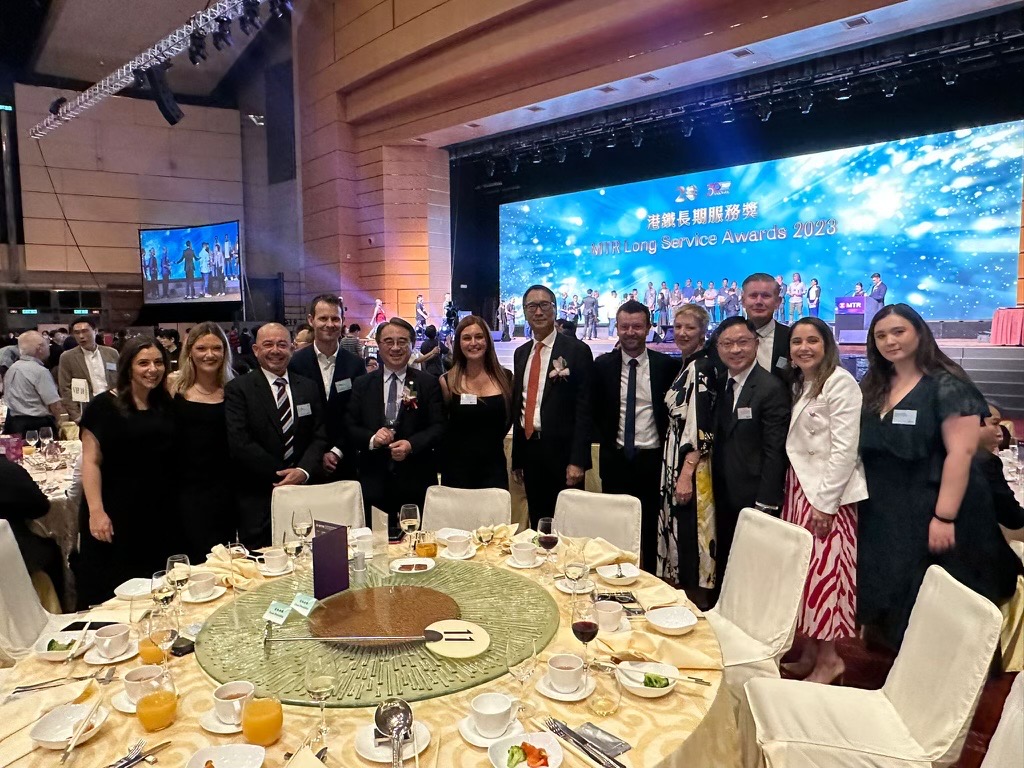 The MTM Metropolitan Road Program Alliance Carpark Team took away the prestigious Grand Team Award for their work on the successful delivery of new and upgraded car parks across Melbourne as part of the Level Crossing Removal Program.
Both the MTM Station Development Team Southern Program Alliance and MURL Communications and Passenger Engagement Project Team came away with Certificates of Merit.
"Congratulations to everyone who represented Metro," Raymond said.
"It's great to be recognised on this stage, and a fantastic example of how we're continually improving what we do every day to deliver better outcomes for our passengers and our city."