Movember 2016
Metro is proudly supporting Movember in 2016.
The Movember Foundation's vision is to have an everlasting impact on the face of men's health. They are a global charity and the only one that focus solely on important health issues faced by men.
Every year during the month of November they ask people to help raise funds and awareness by growing a moustache, hosting an event or simply spreading the word. Since 2003, it has inspired millions of men and women to take action for men's health, funding over 1,200 projects focused on prostate cancer, testicular cancer and suicide prevention. The goal is to 'change the face of men's health' and at Metro, we're delighted to help do just that as it touches all of us; our fathers, partners, brothers and friends.
So make sure you touch-on at one of our stations below on Monday 21 November and help support this important cause. It's likely you'll notice more than a few local Metro Mo's on your morning journey…
Metro Movember Stations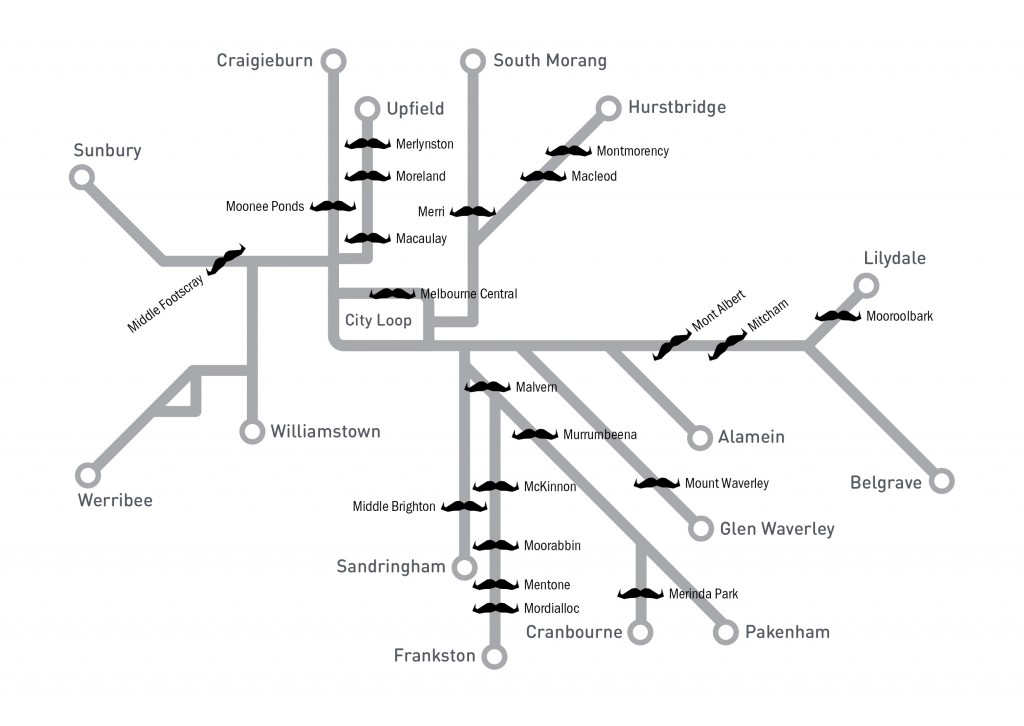 Like to get behind this important cause? Join the Movement at https://au.movember.com/