Watch: Metro employees celebrate more Melburnians getting jobs
30 Sep 2019, James Ireland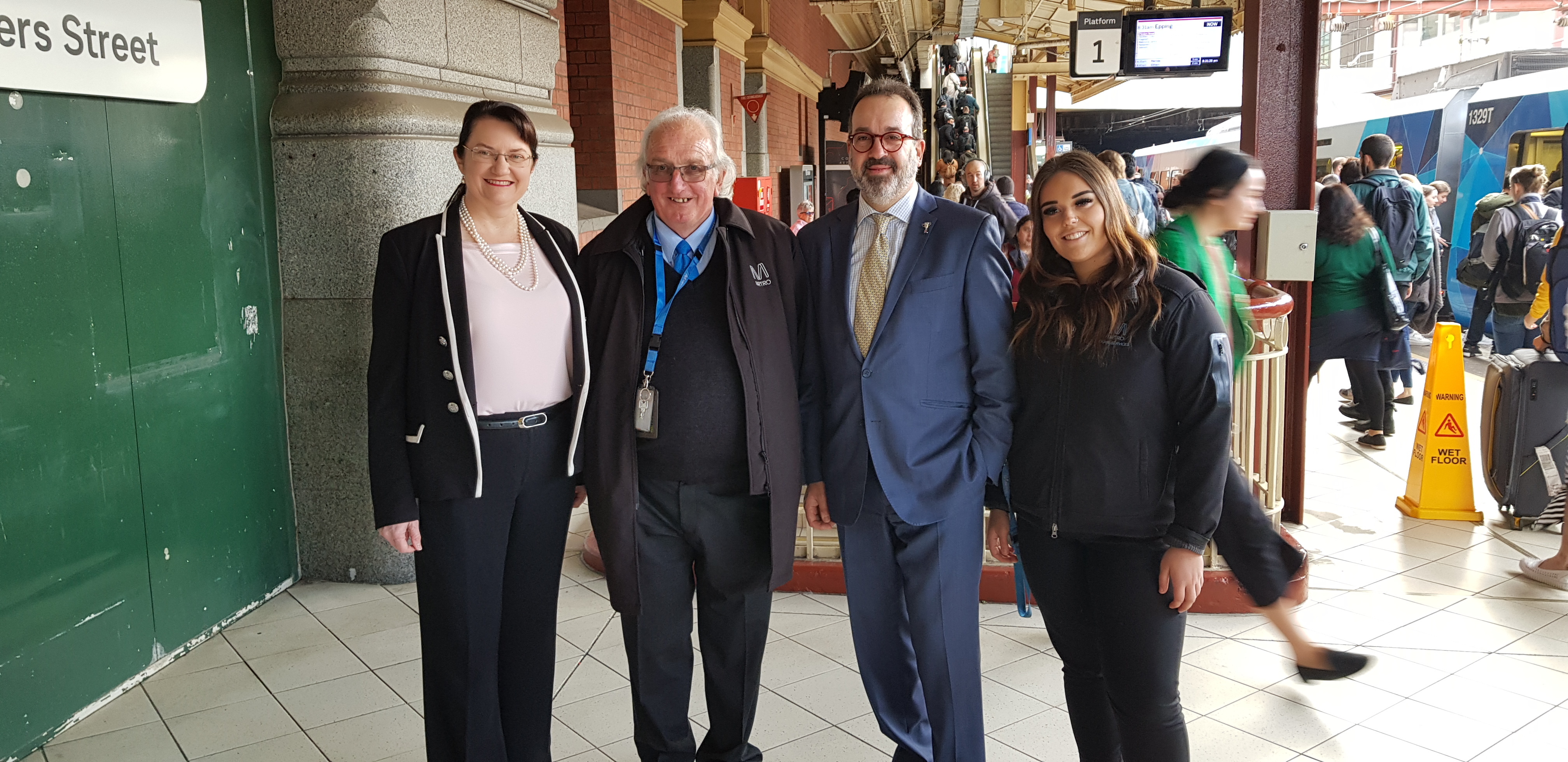 Metro Trains was joined by Minister for Jobs, Innovation and Trade Martin Pakula to celebrate helping Melburnians get into employment.
More than 10,000 jobseekers facing barriers to employment have been supported into work through the Victorian Government's Jobs Victoria service.
Since launching in late 2016, Jobs Victoria has received $100 million to provide tailored services to jobseekers across the state.
Jobs Victoria connects jobseekers and employers with its network of partners across the state, to help jobseekers get job-ready through training, mentoring and development.
Two workers who have been supported into roles with Metro Trains through Jobs Victoria are 72-year-old Peter Blair, who was assisted through Jesuit Social Services into a customer service role and 19-year-old Sophie Bovell who works as a driver sign officer and was helped into her job through Whitelion.
Sophie had previously struggled to find work and get an opportunity to start her career due to other challenges in her life.
Peter was one of thousands of people who applied for 45 roles and was successful in securing a position. He loves his role and says it has improved his overall outlook on life.