'Love under the clocks': Where Barbara met Daryl
14 Feb 2020, James Ireland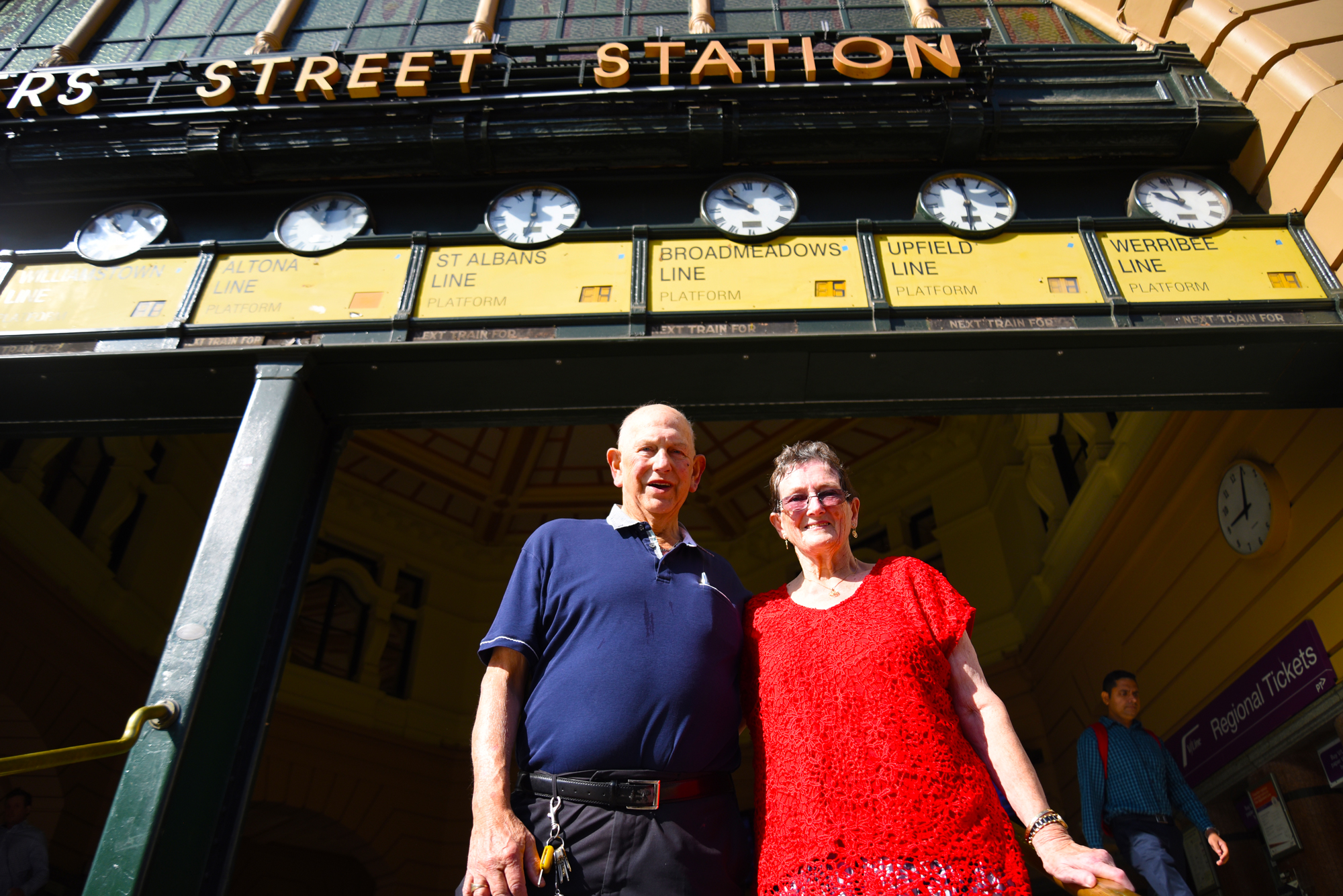 Valentine's Day came early to Flinders Street Station.
On 13 February, Barbara and Daryl Chambers celebrated their 60th wedding anniversary.
To celebrate the milestone, they recreated their first-ever meeting – a blind date in 1959 under the iconic clocks.
Metro station staff kindly welcomed the pair, presenting them with flowers and making a special announcement over the loud speakers.
Three months after being set up on their blind date, the Ballarat pair tied the knot. Daryl was 18 and Barbara was 17.
Now, 60 years on, the couple have six children, 12 grandchildren and 11 great-grandchildren.
Barbara said it was "really lovely' to be back at Flinders Street Station all these years later.
"We'll always have it with us."
Daryl says it was love at first sight, followed by what Barbara calls a "run of the mill fairytale marriage."
Flinders Street Station Master George Panoussis was there to welcome the happy couple.
"It's so nice that we get to meet lovely people like Barbara and Daryl. That's one of the special things about the station – it means so much to so many people.
Their special day in Melbourne to mark 60 years of marriage was a complete surprise to Daryl.
The romantic rendezvous at Flinders Street was followed by a river cruise and dinner out in Chinatown.
The phrase "let's meet under the clocks" has never had a more special meaning.