Keeping Melbourne moving during COVID-19
8 May 2020, Andrew Nelson
Whether it's getting people to work, supermarkets or medical appointments – Metro continues to provide an essential service for Melbourne in the face of the coronavirus pandemic.
Without Metro services, it would be difficult for people in the health sector and other industries to carry out their important work.
Michelle manages a dental practice and still relies on Metro to get to work each day so she can continue to deliver care to her patients.
"We continue to see emergency patients who are in pain and need urgent medical attention – and many of those people still rely on trains to attend their appointments," Michelle said.
Katie works for a natural medicine company experiencing a significant increase in demand for her products from pharmacies and supermarkets.
Without Metro, Katie couldn't travel to and from work each day.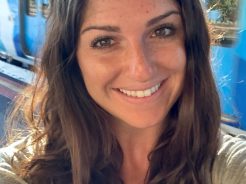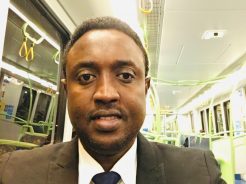 Fellow passenger Hashi relies on Metro to get him from Reservoir to his job in the city, where he provides security and concierge services.
Figures from the Department of Transport show on average there are more than 200,000 daily journeys recorded on trains, trams and buses across the state during COVID-19.
Research shows around 66 per cent of these passengers commute to their workplaces, while 29 per cent are travelling to purchase groceries and other essential items.
In April, Metro delivered 99.0 per cent of timetabled services with 96.2 per cent of trains on time while continuing to run a full service for those who rely on it.
The Pakenham line saw a punctuality improvement of more than seven per cent, while the Frankston and Cranbourne lines both recorded punctuality increases of more than five per cent.
In April, Metro saw fewer faults impacting trains and equipment, meaning a more reliable journey for passengers. There were also fewer disruptions caused by weather events, trespassers and police operations.
Factors impacting performance in April included:
• Trespassing, police operations and near misses delaying 573 services
• External power outages delaying 234 services
• Weather events including heavy rain delaying 194 services
• Ill and unruly passengers delaying 97 services