Kananook Signal Control Centre gets the green light
20 Dec 2021, James Ireland
The Kananook Signal Control Centre was commissioned in September, marking an important step forward for our signalling technology on the Frankston and Stony Point lines. 
The new centre was completed by the Level Crossing Removal Project as part of a package of works to lower the Frankston Line under local roads and build three new stations at Edithvale, Chelsea and Bonbeach. 
Thirty-three kilometres of track between Kananook and Parkdale is now controlled by the new centre. As part of the upgrade, the 34-year-old Mordialloc Signalling Box was decommissioned, and the almost 100-year-old Frankston signalling box was downgraded to be used only for trains travelling between Frankston and Stony Point.  
The job of signalling is crucial to the safety and reliability of the network. By being able to inform train drivers of what is happening on the track ahead, Metro's signallers go a long way to ensuring safety and efficiency for rail workers, passengers, and the community. 
Metro signallers Ashley Clark and Mark Robinson transferred to the new Kananook Control Centre from the Frankston Signalling Box. They no longer have to use chest-high levers to control the trains, thanks to new state-of-the-art technology.  
"It's like driving a car without power steering and then changing to a car with power steering," Mark said. 
"We're going from pulling hundreds of levers during a shift to sitting at a computer screen."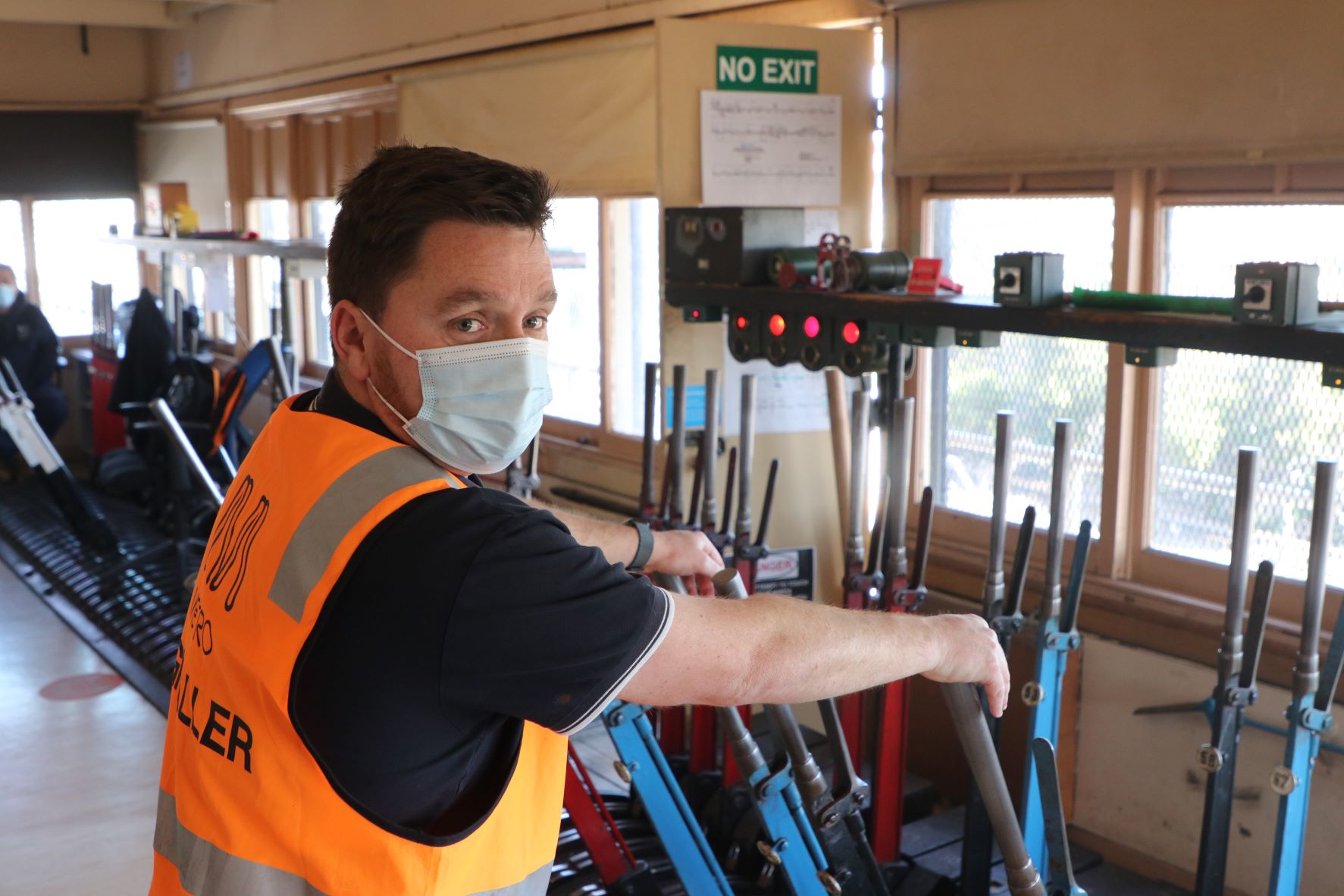 The new Kananook Signal Control Centre will allow the Frankston Line to run more safely and efficiently, particularly during unplanned disruptions.  
"I'm excited because having one control centre will make it a lot easier to run trains when we have incidents," Ashley said. 
Metro has plans to expand the Kananook Control Centre's area further up the Frankston Line to Caulfield in 2022.