Get on the train to come to the game!!
24 May 2022, James Ireland
Metro Trains and Melbourne Storm have joined forces to encourage more fans to use public transport getting to AAMI Park for the remainder of the 2022 NRL season.
Metro Trains CEO Raymond O'Flaherty and Storm CEO Justin Rodski announced the partnership at Richmond Station today revealing exciting opportunities for fans to be involved in the new partnership.
Pop-up activations at train stations across the Metro Train network will give people the chance to win free double passes to matches, along with a signed jersey and other free giveaways before they make their daily commute.
Metro Trains CEO, Raymond O'Flaherty, said: "We are excited by this partnership and hope to bring fun and excitement to our passengers as they travel to NRL games."
"Metro runs extra services to the nearest train station whenever a major NRL match is played, which means there's always plenty of services to get you there."
Storm CEO Justin Rodski said a recent member survey showed many were still yet to attend games this season.
"It has been great to see so many Storm members and fans at AAMI Park in the first six home matches this season," Rodski said.
"We know a large number of our members and fans use public transport to get to AAMI Park to watch Storm play, but we also know that there are many of our members who are still hesitant to come to matches post-COVID."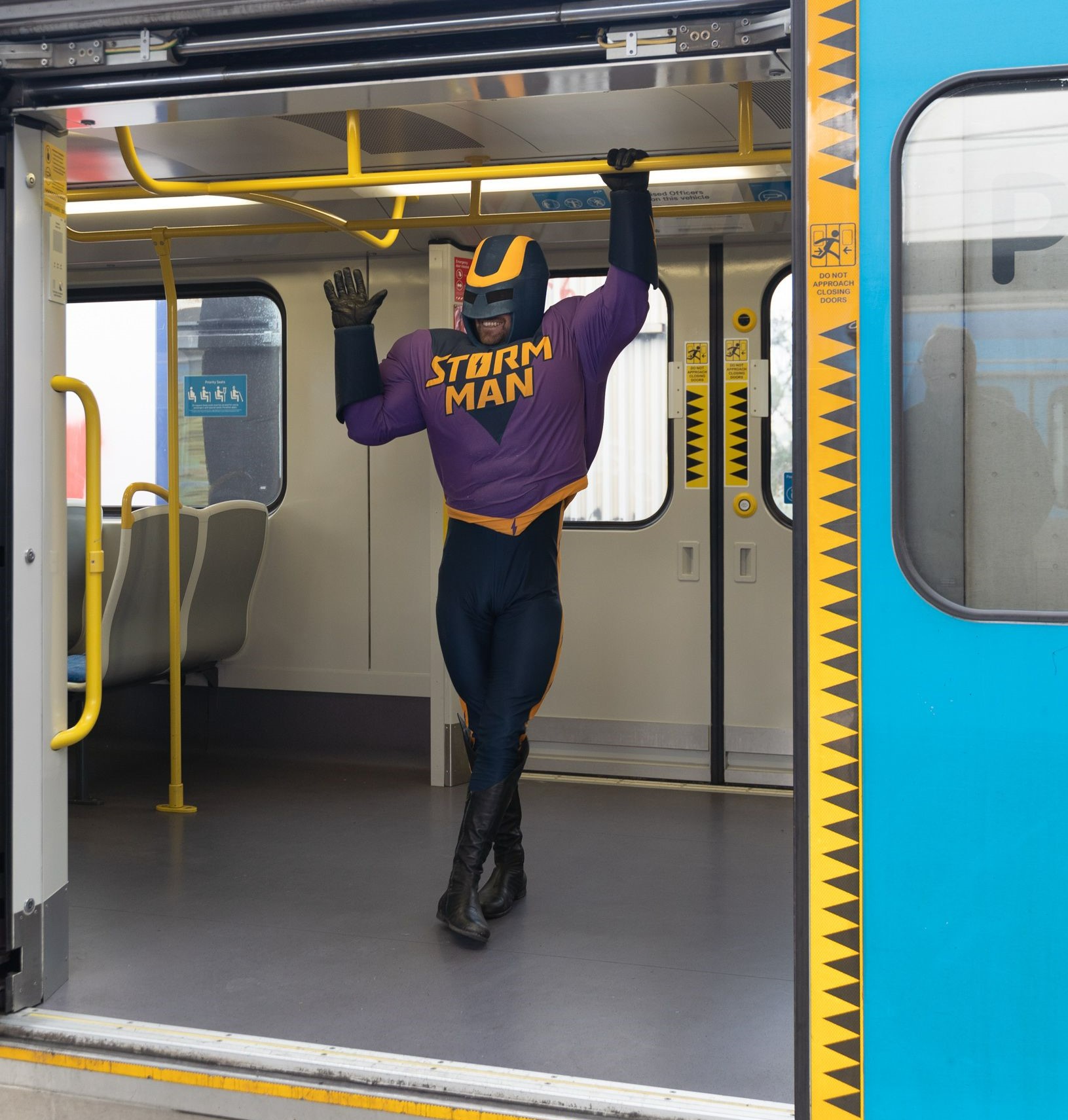 "The train is safe, easy and affordable, and it is the fastest way in and out of the sports precinct around AAMI Park.
"This new partnership with Metro Trains will not only give more people the chance to see Storm at AAMI Park but also provide travellers with up-to-date information about times and frequency of public transport."
Victorian Government Minister for Public Transport, Ben Carroll, said: "We encourage everyone heading to the NRL to use public transport – with more services than ever before, it's the easiest option to make sure you don't miss any of the action."
Watch the video of the announcement below.