Watch: The weird and wonderful Flinders Street Station lost property department
2 Aug 2019, Andrew Nelson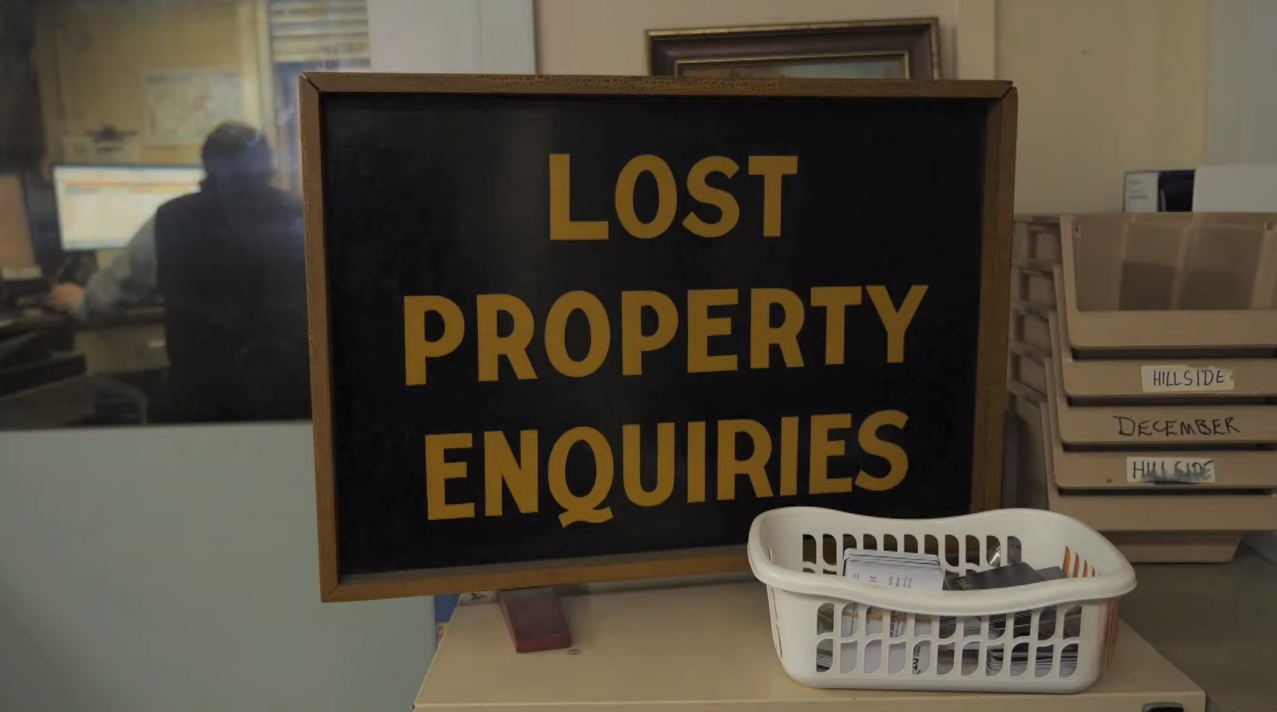 If you have ever left something on a Metro train, there is a good chance it has ended up in the lost property department of Flinders Street Station.
In a storage room on Platform 1 – Metro station officers Joanne Pearson and Brendan Podger are hard at work helping to reunite passengers with their lost items.
From mobile phones, bags and wallets – to skateboards, musical instruments and even shopping bags full of groceries – Metro's lost property department has seen it all.
There is even a box stacked full of Myki cards.
Unclaimed items include things many would consider impossible to leave behind on a train — including about a dozen bikes, a pair of crutches, and a child's car seat.
It is the job of both Joanne and Brendan to carefully catalogue lost property items, speak to passengers, and help reunite owners with their beloved possessions.
"There's nothing like handing something over to someone and seeing how grateful they are — and how appreciative that someone's made the time to contact them to pick it up," Joanne said.
Each month up to 3,000 items are handed into Flinders Street Station. There were 23,706 items handed in to Flinders Street Station in 2018 – slightly more than the previous two years.
Items left unclaimed after two months are donated to charity groups if they are in good condition, or they are destroyed.
If you do happen to leave something on a train, Joanne says passengers should make a note of where the train was heading to, and alert Metro staff immediately.