Colouring the network
Colouring the network
9 Oct 2023, Anna Brain
Jason Lim is bringing a splash of colour to his role as a Junior Software Engineer at Metro.
He says it is surreal to be part of major projects such as colour coding the train network so that passengers can easily find their way.
"It's not that long since I joined Metro, and already I've made a change that so many people will see every day," he says. "And no one will ever know it's me!"
Jason was part of the Rail Projects Victoria (RPV) Graduate program when he first learnt of the Metro's software engineering team.
After completing a double degree in Electrical and Computer Systems and Finance at Monash, he joined the RPV Graduate program and was part of the signalling rotations, mainly on the Geelong Fast Rail and Melbourne Airport Rail projects.
Jason joined Metro's software engineering team and found he was able to share his signalling experience and knowledge to really enhance the team's expertise.
"It was always a very welcoming environment, it never felt like I wasn't here to stay," he says.
Jason has already gained a lot of technical knowledge and a shift in perspective.
"Here at Metro, it's been great to see the maintenance and the day-to-day running of our network. This is where the magic happens", he said.
Project Manager Thomas Shaw says the colour coding of the passenger information displays (PIDs) will help passengers navigate stations where many lines meet.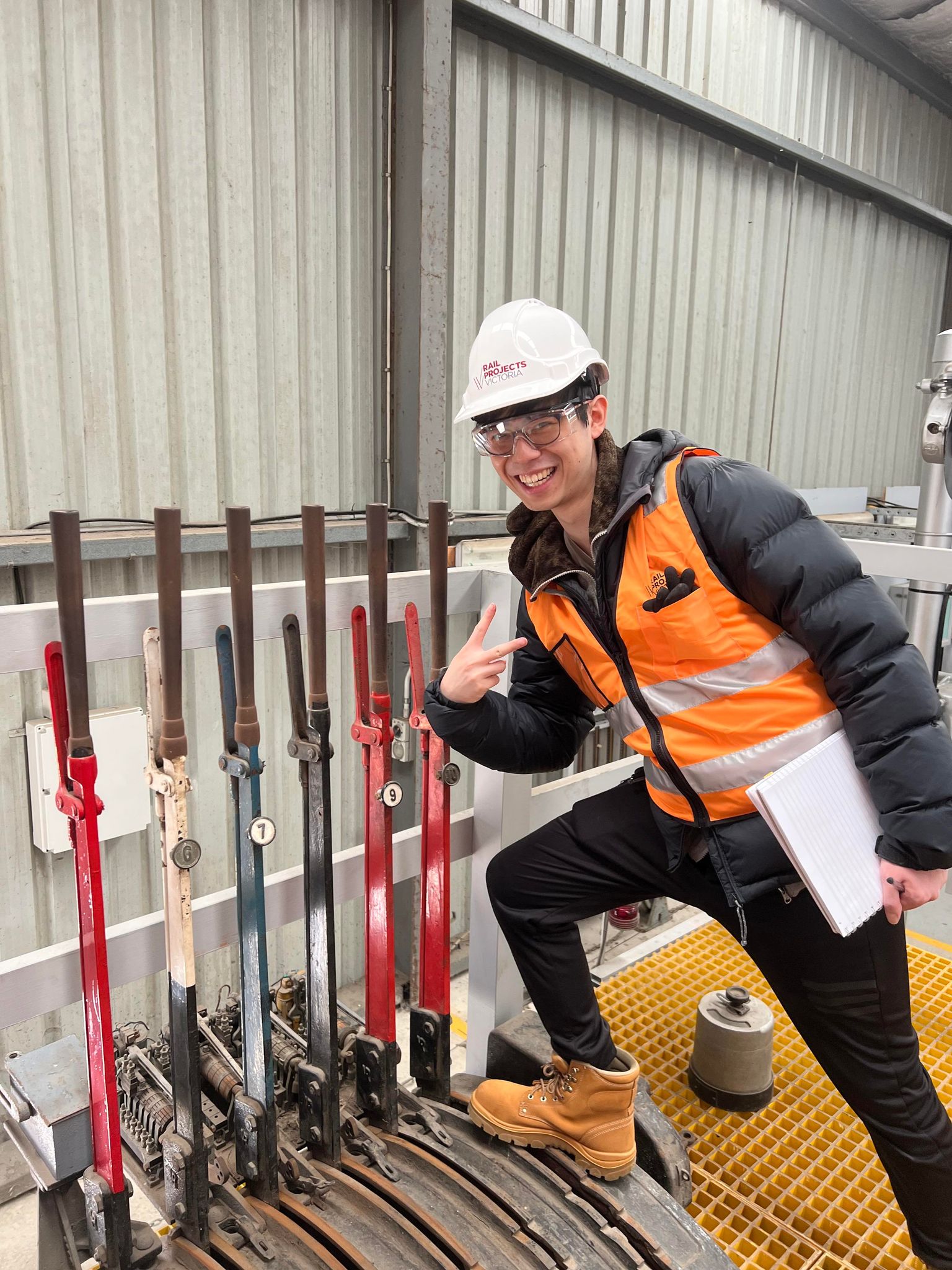 "These interchange stations have a lot of services running through them so a clear colour code that's consistent across the network will help passengers have a smoother journey."
"Everyone has worked hard as one team to complete these works without causing any disruption to our passengers, a great team effort."