Changing the tide on diversity in Victoria's rail construction industry
25 Mar 2022, James Ireland
It's no secret that the rail construction industry needs more women in its ranks.
As a senior leader, Metro Trains' Lisa Hogben wants to break down barriers for women and people of colour.
In February she took a position as Package Director for the Melbourne Airport Rail project, building a diverse team with an equal representation of women and men.
In a few short months, Lisa created and nurtured an inclusive workplace culture where women and people of colour not only have a seat at the table – they are helping shape the future of our rail network.
When it comes to hiring a diverse team made up of the best people for the job, Lisa leads by example.
Having spent the majority of her career in the rail construction industry in the UK, Lisa was lured to Australia by the prospect of working for an organisation that celebrated and empowered women and diversity.
And of course, she was excited at the prospect of a little more sunshine.
In Metro's Projects division, women currently make up more than 30 per cent of the workforce, making Metro an industry leader in gender parity.
"Honestly, 20 or 30 per cent of representation isn't enough – we should be representative of the working population," Lisa said.
As a divisional 'Women in Rail KPI Champion', Lisa is striving for greater gender equality across Metro.
Last month, she was elected to the role of Board Director for the National Association of Women in Construction (NAWIC), and she's also hoping to ramp up these efforts right across the industry.
In her role at NAWIC, alongside four other elected women, Lisa wants to champion women and people of colour in rail and construction and help them to reach their full potential.
"I want to be a role model for women of colour in the industry and drive initiatives to attract more women from black, Asian and ethnic minority backgrounds.
"I also want to shine a light on the covert, micro-inequalities that plague women and form the 'lived experience' that often means they don't stay in the industry for long."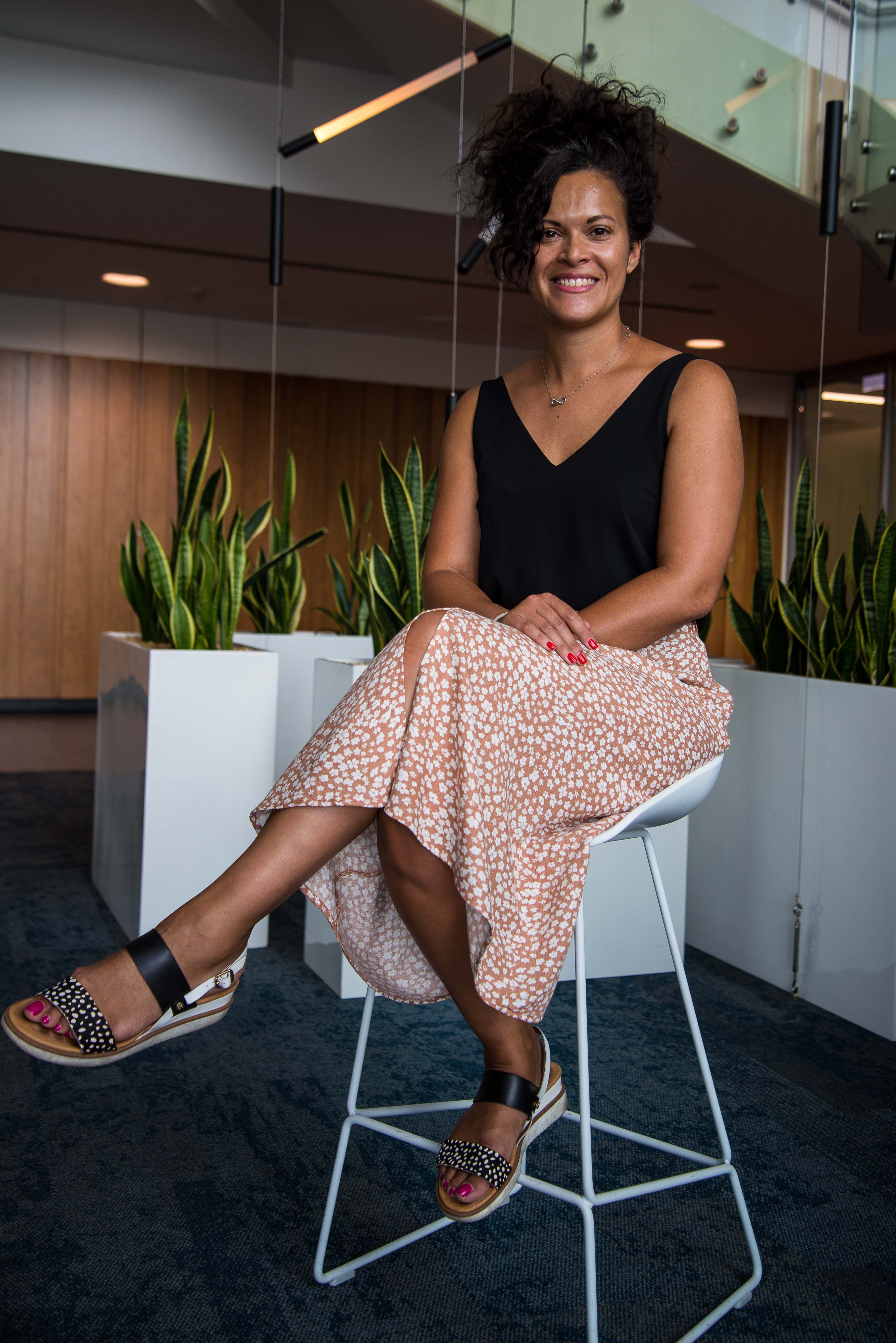 In her spare time, Lisa volunteers at the Asylum Seeker Resource Centre as a Professional Mentor, helping people prepare for entering the workforce in Australia.
"Growing up as the only brown girl in a small town in the UK has an impact on you. Being the only woman or person of colour in a room has an impact on you."
Lisa says that a stronger focus on hiring women and girls who have strengths outside maths and science but could work in project management, communications, finance, safety and human resources will also help the industry move closer to gender parity.
"Organisations are so much stronger when they hire a diverse workforce with different skills. Even in a smaller team like mine, you can see the benefits are huge," she said.
The Victorian Government agrees. From 1 January 2022, the new 'Building Equality Policy' will come into effect, mandating female representation in some of the country's most male-dominated industries – building, infrastructure and civil engineering.
Under the policy, for major projects valued at $20 million or more, women need to represent at least three per cent of each trade role, seven per cent of each non-trade position, and 35 per cent of management, supervisor and specialist labour roles.
"It is positive to see representation of women mandated in the rail construction industry, and to see Metro prioritising the support of women and diversity as part of their business approach," said Minister for Public Transport Ben Carroll.
Lisa is calling on hiring managers and leaders in the rail construction industry to take action.
"We're the ones with the power to make change. If we keep doing the same thing, we'll keep getting the same results."
"When we're creating our teams, we need to take a step back and ask ourselves – how can we support women and support people from diverse backgrounds and how can we make them a much bigger part of what we're trying to achieve here?"
"There really is an opportunity for everyone."