Celebrating 50 years in the railways
28 Feb 2022, James Ireland
Half a century in rail has left Metro Trains veteran Peter Walhouse with stories and cherished memories that will last a lifetime.
Peter – a Station Officer at Sandringham – recently celebrated 50 years on Melbourne's railways.
It's a career that started back in 1972, straight after Peter finished high school. He went on to work in a variety of interesting railway roles on the Frankston and Sandringham Lines – including a station officer, signaller and gate keeper.
When he first started out, Peter recalls his time manually swinging gates closed at level crossings and climbing up signalling posts to fill them with kerosene – ensuring the safe running of the network.
Back then, the idea of 'swiping a myki card' to get around was a foreign concept.
"Every ticket for a train service was sold through the station," Peter said.
He remembers "mum coming through the station, then the mum's kids, and then their kids – generations of people coming through the station's doors."
While most things on the railway are now automated, Peter stills enjoys the face-to-face interaction with passengers after 15 years in his current station role.
"It is incredible to see how so much has changed over the years," Peter said of his time in the industry.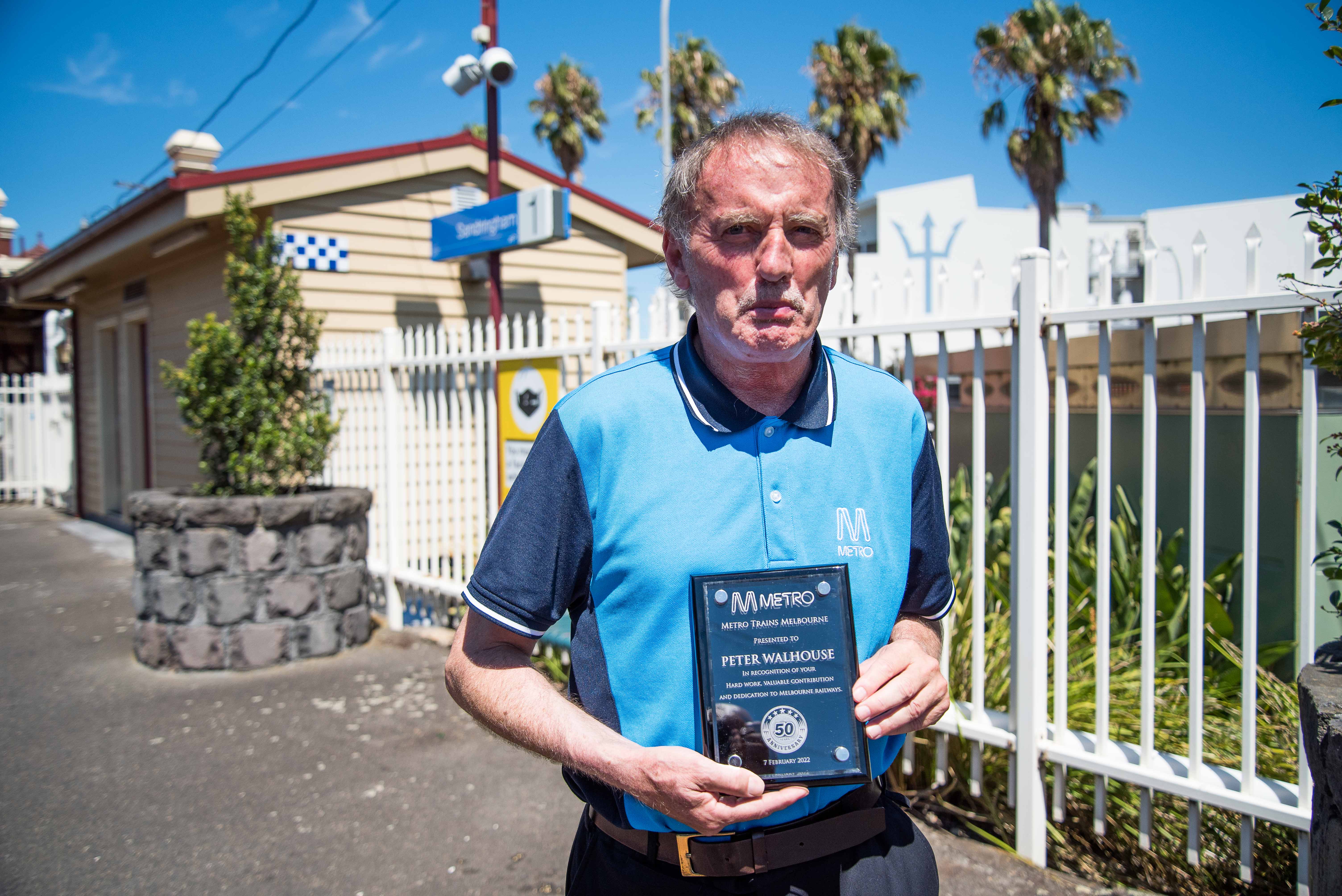 "Controlling signals from many, many kilometres away and on different train lines was never thought to be possible."
"It is wonderful to see that we are preserving the history of the network with recent level crossing removals and station upgrades."
Thinking back to the weird and wonderful times on the railway, Peter recalls two special moments.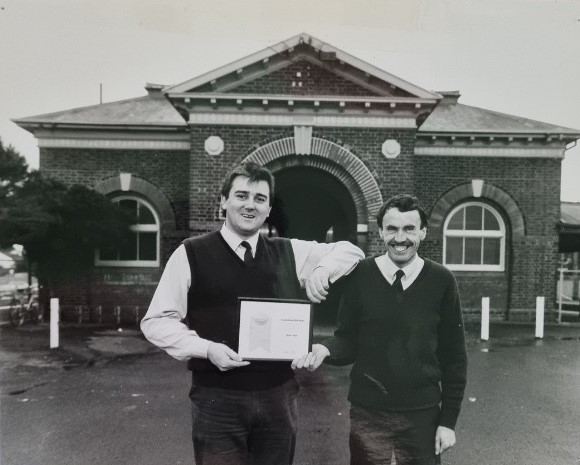 "Seeing the station lights go on in the middle of the day during a total lunar eclipse and working the overnight shift on New Year's Eve seeing in the new millennium are just a few highlights," Peter said.
Peter says the most rewarding thing about working on the railways has been the people you meet and the relationships you form.
For Peter, this also extends to his family.
He met his wife when they both worked at Highett Station on the Frankston Line back in the day, and his daughter and son-in-law also work for Metro.
Peter hopes his fiery enthusiasm for the railways has also rubbed off onto his young grandson, who has a passion for science and engineering.
"There's plenty of opportunities for everyone in the industry."
Once he hangs up his uniform for the final time in a couple of months, Peter is looking forward to travelling on different railways all around Australia.