A safe space for queer women to connect
A safe space for queer women to connect
13 Oct 2023, Anna Brain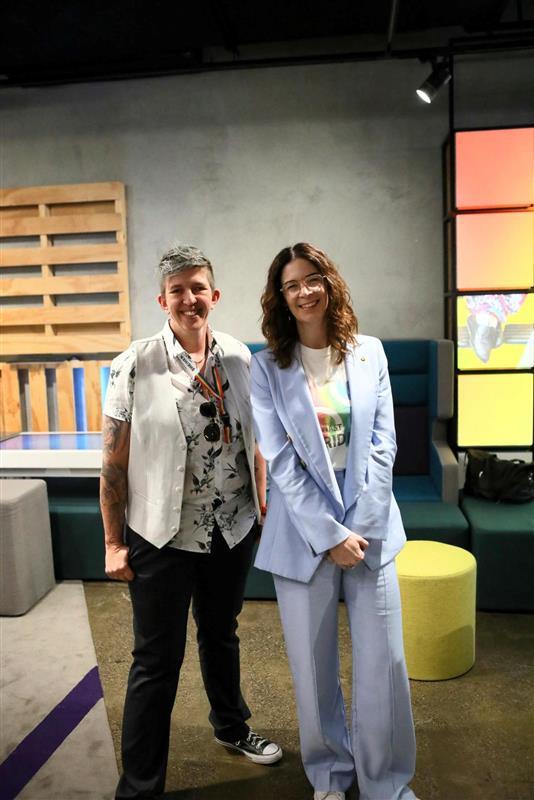 National Coming Out Day (11 October), was the ideal time for Head of Technology Transformation, Erin McKenna and Authorised Officer, Tania Kukielka to present at a networking event for queer women in the transport and construction industries.  
Bent Transport – the Department of Transport and Planning's industry-wide LGBTIQ+ Pride working group – and the National Association of Women in Construction co-hosted the event.
Erin and Tania shared about their experiences, participated in a Q&A panel, then joined in on the main event – networking.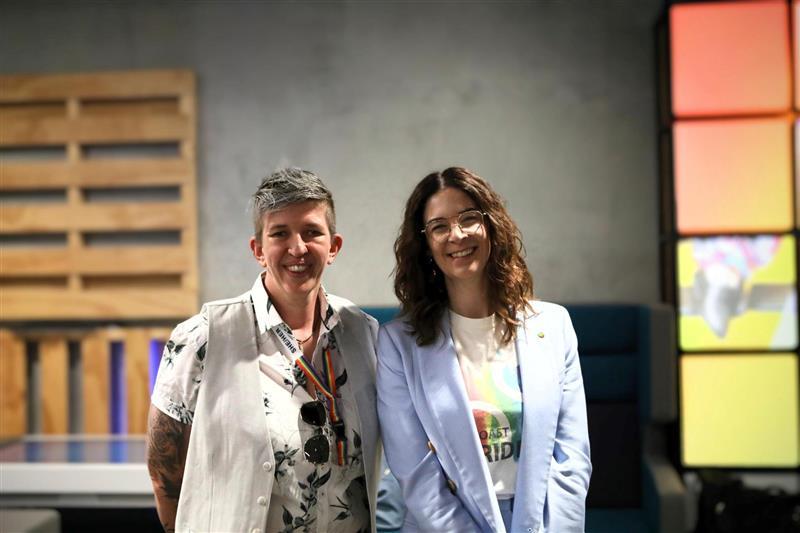 Erin, who helped organise the event on Metro's behalf, has a passion for creating safe spaces where queer women can connect.  
"As a queer woman, I rarely get the opportunity to be in a room with another queer woman. By building connections together across industry, we get to share our experiences to support and learn from each other." 
She encourages her colleagues to join her at the event to listen, network and learn from the community.  
"The event will allow queer women and allies to occupy a safe space together and hear lived experiences on what it is like to be a queer woman in our industries."  
"Not everyone in industry has an inclusive workplace, and not everyone in industry feels they can bring their whole selves to work. Creating more places where queer women can feel safe and inspire each other is how we move our industry towards equity." 
The event was held at Melbourne's Foys Arcade.
Michaela Balkas