Download PDF

Surrey Hills car park closure
From Monday 14 February
The Surrey Hills Station car park is closed until late 2023.
While the car park is closed, free alternative weekday parking is available at two car parks in Box Hill to allow passengers to catch their preferred Belgrave and Lilydale line train service.
Ace Parking, 990 Whitehorse Road
Wilson Parking, 8 Prospect Street
Passengers can register their details for both car parks with Ace Parking to receive your entry and exit pass.
Entry to free all-day parking must be between 4.30am and 8.30am (weekdays only). When entering outside these hours, standard fees and parking conditions apply.
From Friday 1 July to Monday 15 August, the bus stops at the Union Road, Surrey Hills level crossing will be temporarily relocated to the corners of Mont Albert Road/Union Road and Canterbury Road/Union Road. A shuttle bus will operate to Box Hill Station during this period.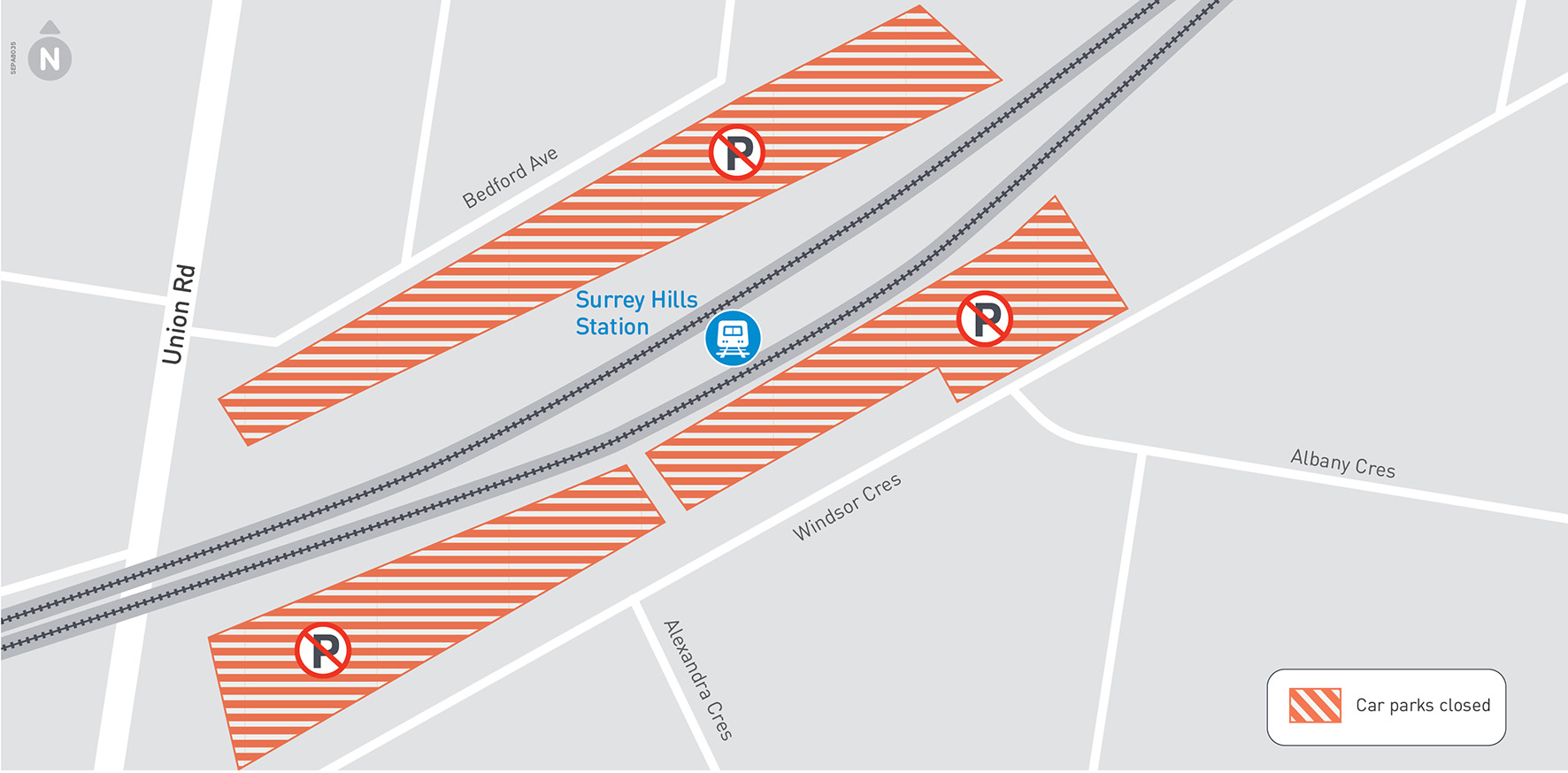 For more information or to give feedback visit ptv.vic.gov.au or call 1800 800 007
Click to enlarge