Download PDF

Berwick Station Pedestrian Access Changes
6am Wednesday 23 March to Midnight Wednesday 31 August 2022
The shared path on the western and eastern side of Clyde Road will close at alternative times between Wednesday 23 March until mid-2022.
There will be pedestrian access at all times, to enable travel
north and south along Clyde Road.
Pedestrian access into Berwick Station is open at Clyde Road.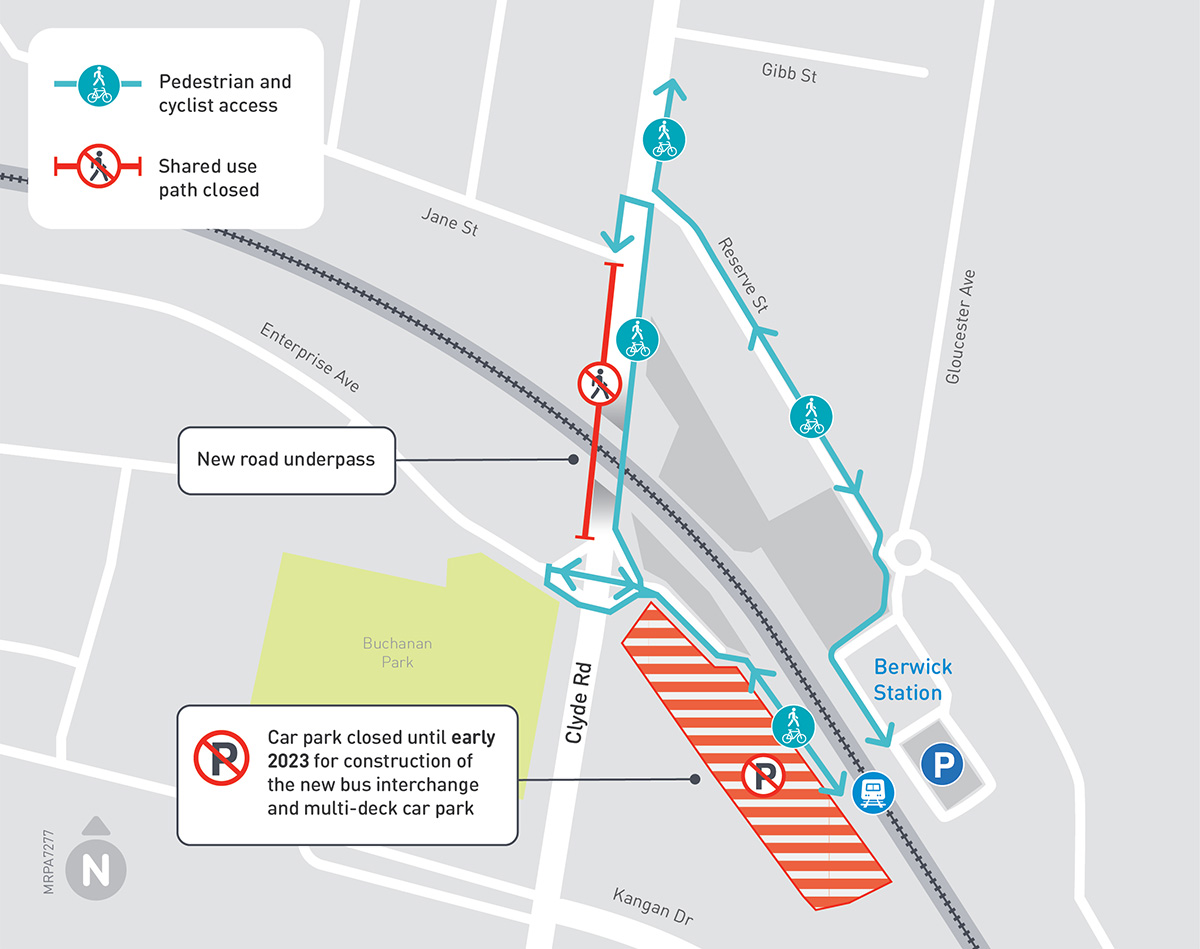 For more information or to give feedback visit ptv.vic.gov.au or call 1800 800 007
Click to enlarge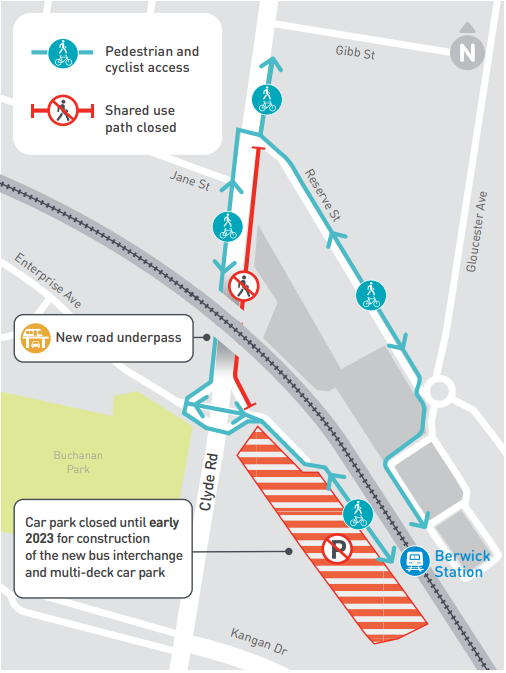 For more information or to give feedback visit ptv.vic.gov.au or call 1800 800 007
Click to enlarge