Bell Station changes
Download PDF
The following changes will take place at Bell Station, while project works take place:
January 2021 to late 2022
Half of the car park (access via Garnet Street) will close on Tuesday 12 January.
The car park will close in full on Tuesday 28 January. The accessible car space will also close at this time.
During the closure of the car park at Bell Station, passengers are advised to park at Regent and Reservoir stations.
Early 2021 to late 2022
The bicycle hoops near Platform 1 will close
Bicycle hoops will be provided on the west side of the station (access via Blanch Street).
Bicycle hoops are also available at other neighbouring stations.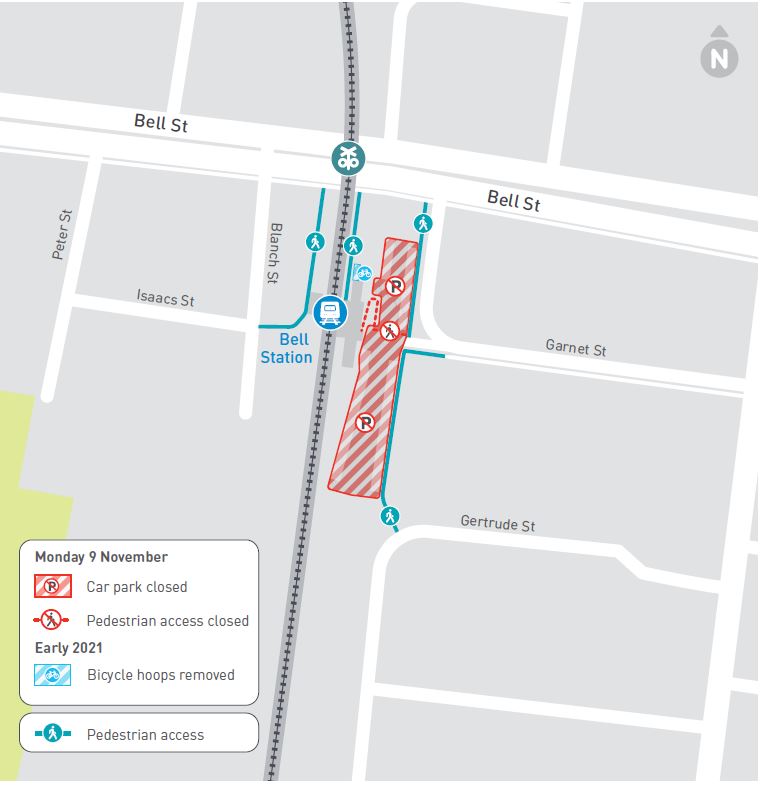 For more information or to give feedback visit ptv.vic.gov.au or call 1800 800 007
Click to enlarge