Government Advice & Resources
Government advice on COVID-19
In Victoria, the Department of Health and Human Services (DHHS) is leading the state's response for COVID-19 and provides regular updates.
UPDATE: Victoria moves to COVIDSafe Summer from 11:59pm 6 December 2020.
Check out the DHHS webpage for the latest advice and updates: https://www.dhhs.vic.gov.au/coronavirus
Metro continues to take the advice of health authorities at both a state and federal level. Employees are urged to visit the state approved information sources below for more details of Victoria-specific information, or the federal Department of Health website for advice relevant to Australia as a whole.
Other official sources of information on social media:
Our state and federal leaders are issuing regular media statements on coronavirus, which include the latest social distancing restrictions, health advice and other information.
To access the latest media releases from the Prime Minister, Scott Morrison, and the Victorian Premier, Daniel Andrews, you are encouraged to visit these links:
Information from the Department of Transport
​

The Victorian Department of Transport has released important documentation relating to public transport as part of the COVID-19 operating procedures. Click on the images below to view these documents.






Useful Resources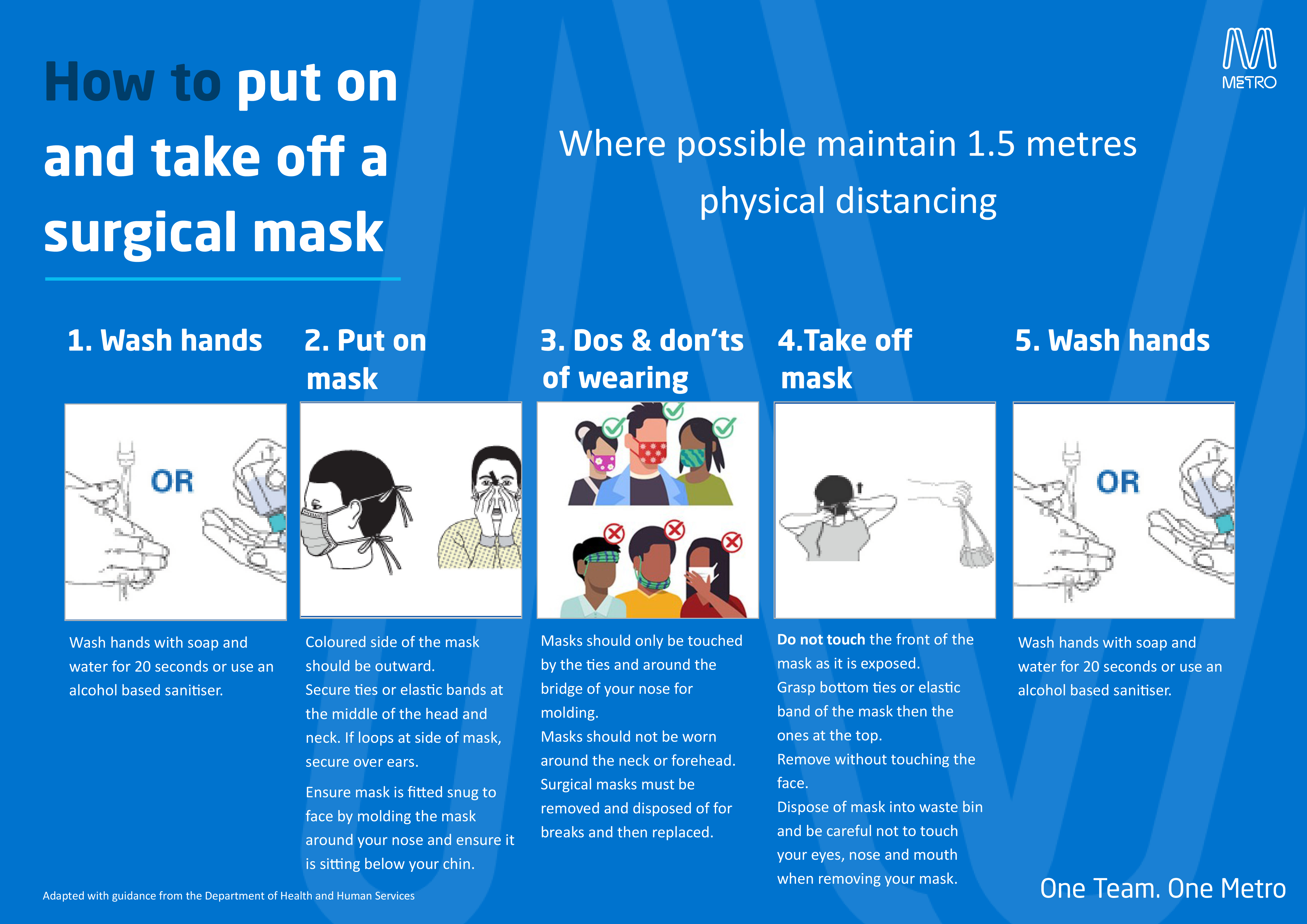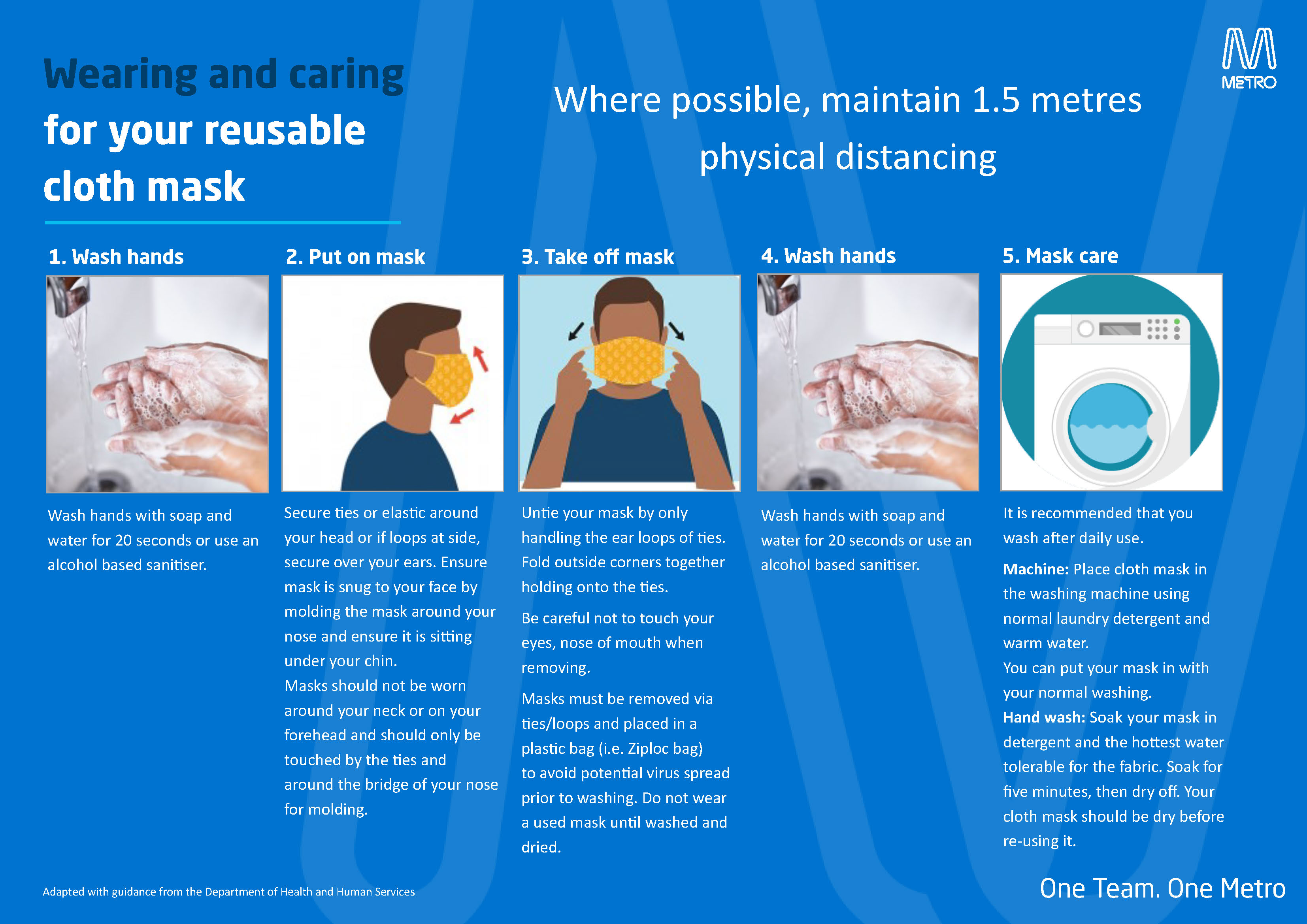 DHHS has a suite of printable posters that can be useful workplace reminders. Many of these DHHS posters are in other languages.
Department of Transport Traveller's Tips
Physical distancing