Low profile door handles
Thursday 16 July 2015
Across the Comeng train fleet, you will begin to notice a change to the door handles. A new ergonomic design, complying with the latest DDA standards in terms of height and identification, is being rolled out.
The new handles:
are placed at a height between 900mm and 1100mm;
have a higher contrast colour selection, for easier identification and;
eliminate the ability of hand bag straps, loose clothing or similar items to get caught.
How to use the new handle
The handles can be operated in two ways:
1. Using the finger slot in the centre of the handle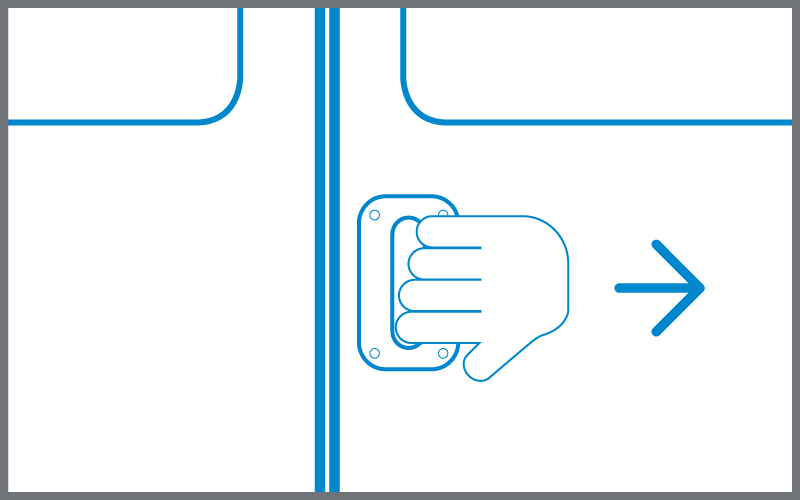 2. Using the palm of your hand to push the pad on the side of the handle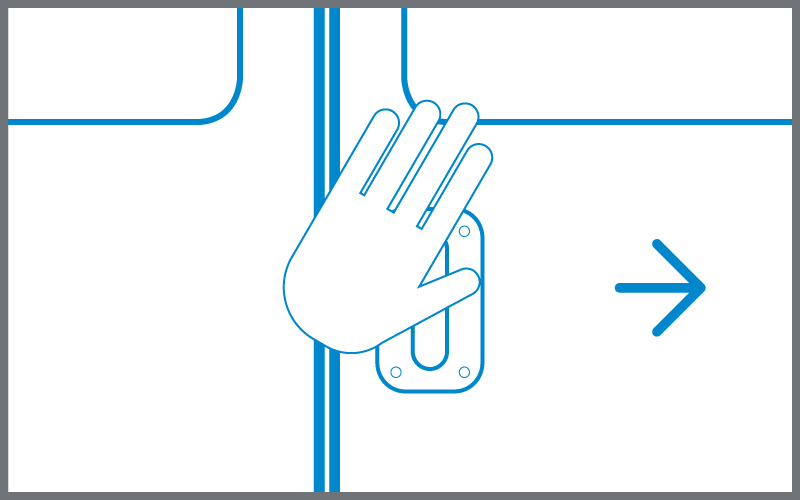 Placement of the handles has been revised, to ensure uniformity across the interior and exterior of the train and to create a consistent experience for visually impaired customers. Handles will be installed on the right hand side door, regardless of whether you're boarding or alighting a Comeng train.
Comeng – Low profile saloon door handles: Frequently Asked Questions
FAQ
Response
Why are Comeng door handles being changed from the current design?
Transport Safety Victoria imposed the requirement to replace door handles after a safety evaluation found various concerns.

The previous design gave enough leverage for customers to open the door of the moving train, as well as act as a foothold for people to gain access to the roof of the train in an attempt to 'train surf'. For all customers, the door handles had potential to catch loose clothing and bag straps.

How was the new design developed?
In collaboration with Swinburne University Design Factory, Metro developed a compromise between the mitigation of the above risks and customer usability.

The design has been extensively trialed, both statically and in service. User group consultation was also carried out.

I cannot grip the handle using the finger grip. How will I open the door?
The use of the finger grip is not always needed as the handle is designed to offer an alternative surface. The angled edge of the handle enables the use of the side of the hand, or ball of the thumb in the case the grip hole is not the most usable option for them.

Please see the diagram above.

Is the new handle more difficult to find for customers with vision impairments?
The old handles were manufactured in two colours, either yellow or green.  The new handle has a larger surface area and is designed to comply with a vision contrast of 30% required by Australian Standards.  The new handles offer a consistent experience for customers with vision impairment.
Is more force needed to open the doors?
The doors are maintained to require no more than 3kg of force to open them.  This requirement has not changed with the installation of the new handles.